0
|
|
78
|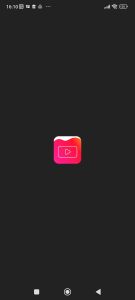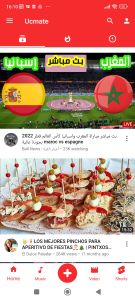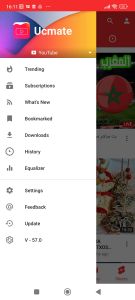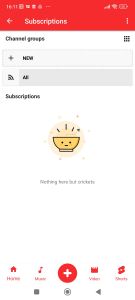 Description of Genyoutube
What is Genyoutube?
As its name suggests, this App is related to videos and downloading them. From this YouTube client for Android you will not have to worry about always having internet to watch your favourite content. This free App is one of the most used for downloading videos.
By installing the latest version of Genyoutube on your device, whether it is a tablet or a mobile, you will have a portal with an infinite amount of free content to download. The best thing is that you will be able to do it briefly and in a few steps, as this application is an exact copy of the YouTube you already know and use with ease.
All you have to do is use the search engine and type in the title of the video you want to find. Once you get the song, movie, documentary, stream or whatever you want to watch, you have to open the video. At the bottom right hand side you will find a button that says download, by clicking on it you will start downloading the file.
You can download any kind of video, of any length. Whether it lasts 5 minutes or 3 hours, with Genyoutube you will be able to download whatever you need. Then, you can watch your videos offline, avoiding annoying waits and ads that interrupt what you are watching.
Unlimited content available offline
Once you have this YouTube download client, you can not only create videos, but also use other tools. One of the most used is the playlist feature, similar to the original service, where you can save videos to download later. This way you have everything organised in one place.
Another advantage of Genyoutube is that you have a folder dedicated to the videos you downloaded. So you can watch your videos from within the application itself, without having to use third-party apps. This way you use less space on your device and you don't have to learn to use other services.
The highlight of Genyoutube, are the download options it offers. You can download your videos in different resolutions, looking for the one that best suits your mobile screen. In the same way you can find different formats, so you can choose the one that best suits your preferences.
By using this free mobile application, you can decide for yourself where the videos will be stored. Depending on the capacity of your mobile phone, you can download them to your internal memory, in case you have an external memory, you can choose a folder on your SD card.
Create your own video collection for free
Once you learn how to use the Genyoutube App, you will have the opportunity to extend your collection as far as you want. If necessary, you will be able to delete the videos from the app at any time after watching them. In addition to managing your space, you will also be able to do the following:
Modify the title of the video before downloading it to your mobile. This way you will be able to order them as you decide in a simple way.
It is recommended for use on Android devices with operating system 4.0 or higher, only then it will work properly.
You have the option to download only the audio of the videos, in case you want to download music or podcasts to your mobile.
You will have the opportunity to view the size of the video before downloading it to your smartphone.
Install and download Genyoutube using our AppMarket, only then you will be able to take advantage of all the content that is available for free on the net. Don't wait any longer to watch videos on your mobile screen without internet or mobile data connection!
More info
Package Name
info.ucmate.com.ucmateinfo
Requirements
Android 5.0+