3
|
|
138.8 K
|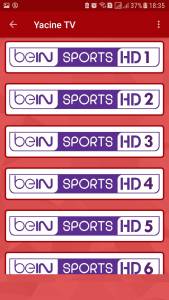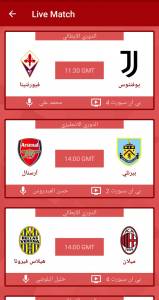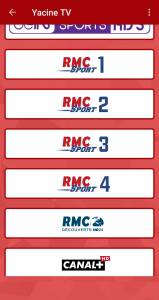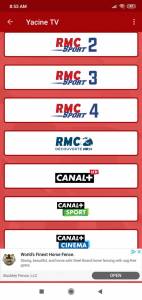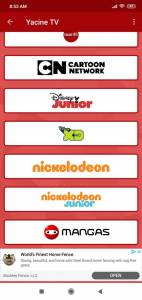 Description of Yacine TV
What's Yacine TV?
Yacine TV is an app for Android devices that allows you to watch TV in French and Arabic. It has a very varied content that goes from sports to cartoons for children. It is an app ideal for French or Arabic users, for those who enjoy these languages belong to ex-colonies with this kind of influence.
This is an IPTV protocol that facilitates the streaming of multimedia content. You can watch more than 230 channels, mostly sports. It has an interface that can be considered a little neglected to those of the competition, but intuitive and very simple to use.
By downloading the app for free to your cell phone, you can enjoy the most complete sports content of the moment, interesting channels, and even cartoons. It has a simple menu where you can browse all the categories by clicking on the one you want to see. For sports lovers, it has a section to know the daily games.
Yacine TV has gained popularity lately, especially in the Arab community because it broadcasts sports in high definition. Best of all, you can enjoy it on your mobile, on your PC, or on a Smart TV. It stands out for transmitting international tournaments, movies, and Tv shows of the moment.
Top-quality sports and online Tv shows!
Yacine TV is synonymous with the highest quality online television. By downloading and installing the latest version of this app from our AppMarket, enjoy live content on your Android device without interruptions or slowdowns. Everything you're looking for in entertainment in one place!
After installing it, you will enjoy more than 230 channels categorized by genre for total fun. Browse through the entire menu and choose what you want to watch without wasting time. The channel access design consists of large grids that ensure intuitive access.
After selecting the content, you can select the quality of the image at the time of playback. Although most of it is transmitted in HD,  it depends on the capacity of the smartphone to play it. Undoubtedly, it is an app designed to be used to the fullest.
Best of all, there is no need to download a complimentary app. From Yacine TV it is possible to watch streaming TV in a simple, fast, safe, and especially varied way. It includes live transmission for higher quality.
An app to watch TV without difficulty
The most outstanding feature of Yacine TV is watching Tv easily. With each update, the app includes titles, functions, and features that please the most demanding users. Other attractive features of this app are summarized as follows:
Despite having a simple interface, the settings menu is designed to be intuitive to use. Although the content is in Arabic or French, sports lovers of any language can easily tune in.
It is a lightweight app that can be supported on most Android devices. The only disadvantage is that the image quality is reduced on older models.
It can be used by the whole family since it has different genres of entertainment and live broadcast. However, it has many more sports channels.
It can be downloaded for Android version 4.0 or higher.
In short, Yacine TV is presented as an online TV alternative for sports lovers. It is an app in Arabic and French language that provides varied content to keep away boredom in your free time.
More info
Package Name
com.yacine.tv
Requirements
Android 5.0+