0
|
|
422
|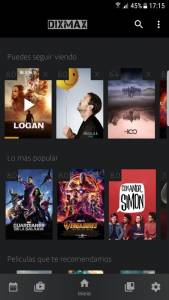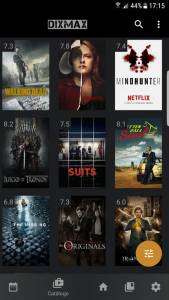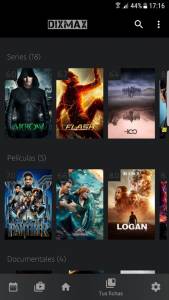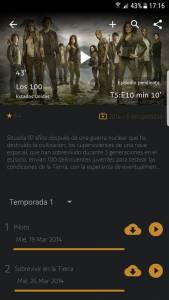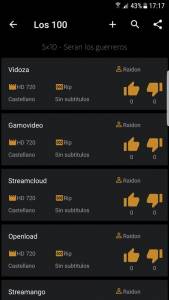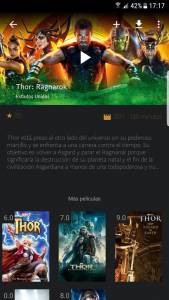 Description of DixMax
What's DixMax?
DixMax is an app to watch Tv shows and movies in streaming, which is available for Android and iOS devices. By downloading this app for free and installing it on your mobile, you have access to unlimited multimedia content, including the latest releases to watch online without interruption.
This app has a simple operation, friendly interface, and current content, so it is the choice that fans of the seventh art enjoy greatly. For having better access, you can select the category you like and start enjoying premieres without cuts or slowdowns.
DixMax is presented as a recommendation from the developers of Plusdede, a website that has been closed a long time ago. Although it requires some improvements, the order of genres, categories, and organization makes it very easy to access and resume the chapter of the Tv shows you were watching.
The adaptation of the app allows you to enjoy frequent updating to continue providing the best to the audience on the web. Also, it stands out from the competition, it has some filters that allow you to select the videos according to the date, genre, or kind of content you want to watch.
Watching TV on your mobile
The operation of DixMax is very simple and pleasant, so most users can take advantage of it without any problem. To start, just download the app from our AppMarket.
This will be automatically installed on the mobile. You just have to open it and create an account with a username, email address, and password. By entering this data, you will already be registered on the page to take advantage of all the available content. No validation is required.
Now, you can start browsing through the whole app to discover the categories and genres of the movies or series you want to watch. Each video is hosted on a server that you can set according to your needs regarding resolution, language, among other settings, even bookmarking.
The best thing about this kind of process is that you can share the content with a Smart TV. Just access the link provided by the app and you will watch the content via streaming. Take advantage of a safe and reliable choice to enjoy the best Tv shows and movies of all the time!
Unlimited Tv shows and movies to watch on your device
Enjoying series and movies on your mobile has never been so easy. DixMax is on the top of the best apps to watch TV for free from your Android device. With the latest version, you can enjoy the following features:
It can be set to watch with Chromecast and take advantage of audiovisual content on TV.
It provides access to unlimited multimedia content that is frequently updated with the latest series and movies.
It does not require a paid subscription, so it is free. However, users may see advertising before enjoying some specific content.
All the present content is categorized according to the genre and kind of classification. You can bookmark it to resume viewing whenever you want.
You can choose the server and set the transmission.
In short, DixMax is the app you were looking for to enjoy your favorite Tv shows anywhere, anytime. It stands out for having constant updates which allow you to enjoy better features.
Take advantage of it and download it now to start enjoying the cinematic universe that waits for you!
More info
Package Name
es.shufflex.dixmax.android
Requirements
Android 5.0+