5
|
|
166
|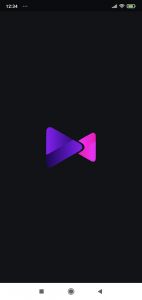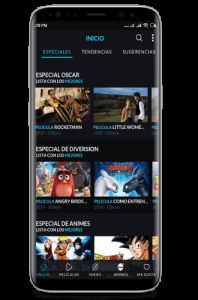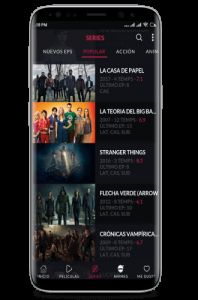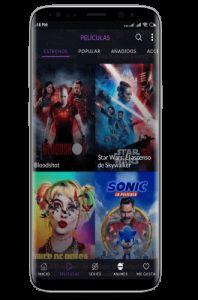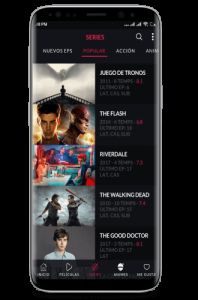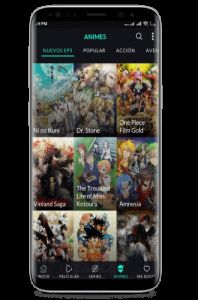 Description of RepelisPlus
What is RepelisPlus?
RepelisPlus is an App designed with the purpose of watching movies, series, TV shows and anime via streaming for free. It offers a wide movie catalog, which presents content that keeps getting better and satisfies the taste of every movie and TV lover.
Also, it displays complete and detailed information about the series or movies available. For example, you get to know the full name, release date and actors involved. As well as, the trailer, synopsis, categories, images, among other data to consult.
Another amazing advantage of RepelisPlus is that it has the option to download the desired content, so you can watch it again and again later. This works without consuming data or internet connection on your mobile device.
On the other hand, this application is available in APK version, which means that it's only for Android devices such as Smartphones, tablets or TV. So, it isn't available for iOS systems, for example, iPhone, iPad Touch or iPod.
It's an App that presents excellent recommendations. Additionally, users ensure that it offers exclusive, recent content and the current cinematic furor. So, download the latest version of RepelisPlus for free from our AppMarket.
Watch online or download without paying with RepelisPlus
The use of the RepelisPlus App doesn't require any payment, membership or creation of any kind of account, since it's a totally free service. In fact, you can benefit from its extensive contents after installing and accessing the application.
Its design is very practical, easy to use and intuitive, the user learns to use it as he explores the various options presented by the application. It also has several panels, including the main panel, a calendar with upcoming releases and a news panel.
However, remember that RepelisPlus doesn't replace original contents, since it only works as an alternative to get free entertainment samples on your mobile device. Although it's easier to visualize trending series and movies.
Besides, as it's a free service disclosure, it doesn't store the content either, but rather it locates the links and gathers them in the same place. For this reason, you can share movies, series or anime with your friends through social networks. 
Discover the unique options offered by RepelisPlus
The App shows a complete and precise menu, which is distributed in different categories. This enhances the user experience and makes the application easier to use. Some of them are comedy, suspense, horror, anime, fantasy, science fiction, romance, action and children.
RepelisPlus has the preference of marking movies, series or programs as favorites. Thanks to this option you get direct access to the content, so you can enjoy them again and even share them more easily.
You can enjoy your favorite entertainment at the time that suits you best, unlike on TV. Additionally, after you select a movie, chapter or episode of a series, you can see the available audio options of the content, in Spanish or subtitled.
You can also select or choose the video quality, as long as there are several options available. You also have the option to rewind the video ten minutes backwards.
Another new feature of the latest version is the updated look of its interface. However, a system requirement is that it must be Android 4.1. Additionally, its installation requires activating the Hidden Origins option of the mobile.
In summary, with the RepelisPlus App you can play movies, anime and TV series online in streaming. This application also has the option of downloading the contents you want to watch. Additionally, it's a free service and is available for Android operating systems.
More info
Package Name
com.repelisplus.appgratis
Requirements
Android 5.0+