5
|
|
270
|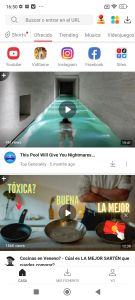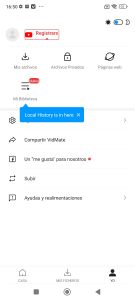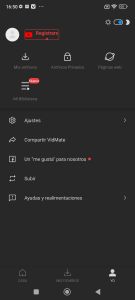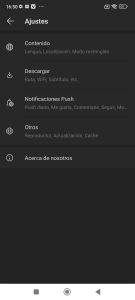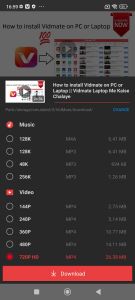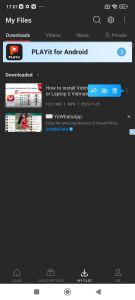 Description of VidMate
What is VidMate?
This application for Android mobile phones is a tool for downloading videos from different services on the web. With VidMate you will be able to get the videos you always wanted on your mobile, so you can play them as many times as you want.
With this app you will only have to use the Internet once to download the video, so you won't have to use mobile data every time you want to watch it. It is the best option for watching films, series, sports matches and all kinds of content, without waiting or interruptions.
VidMate works in a simple way and will help you reduce costs while getting more content to watch and not only that. From this application you can also download the audio of the videos, allowing you to enjoy the music you like the most completely free of charge.
Both the videos and the songs you decide to download can be downloaded to your phone in the format that is most convenient, there are different options for you to choose from, such as MP4, MP3, MOV, M4A, AVI, WMV and others. This way you can enjoy compatible files with better quality while listening or watching what you want.
High resolution videos from different platforms
By using VidMate, you will have the best partner for downloading content in the palm of your hand. The great advantage is that you can download videos in high resolution, up to 4K, the best possible quality so that you can appreciate every detail in the different scenes.
It is important to take into account that, with this App specialised in downloading videos, you must choose the right resolution. The higher the resolution, the larger the file will be and it may take longer to load and occupy more storage. Choose the quality needed for the content to be adapted to your mobile or tablet.
Another outstanding feature of VidMate is that it not only downloads videos from YouTube, but from other platforms as well, more than 11 in total, which include: Vimeo, Dailymotion, Instagram, FunnyorDie, Tumblr, SoundCloud, Tik Tok, Metacafe, WhatsApp, Twitter, 123movies and many others.
To use this application, you simply have to enter it and in the search bar type what you are looking for or paste in the link. When the results appear, you will have the opportunity to choose the video and view it from the App, below, in a red button is the option to download. When you click there, you can choose the resolution.
Your own organised video collection
By installing VidMate on your mobile, you will get all the videos you want organised by download date. This way, you can always find them easily and watch them again whenever you want. Apart from this great advantage, VidMate offers you more unique features:
Function to download videos from WhatsApp statuses or Instagram stories before they are deleted.
It has an in-app download manager, which allows you to check the progress and status of downloaded files in one place.
Option to create a private folder to store videos, with password or PIN lock to protect personal content.
Ability to view trending videos from the App's home screen. Allowing you to find out what's new and recent in a simple way.
Videos distributed by categories to better find the content you are interested in. There's news, music, sports, games and more.
Without a doubt, VidMate is a special tool that guarantees entertainment for years to come. Download this app from our AppMarket and start creating your own video collection for free.
More info
Package Name
com.video.fun.app
Requirements
Android 5.0+