1
|
|
173
|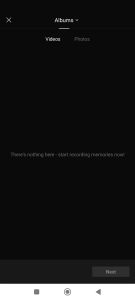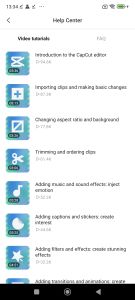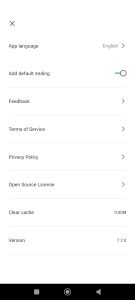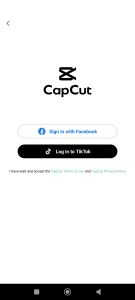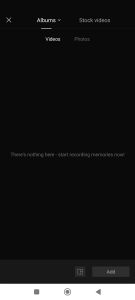 Description of Capcut
What is CapCut?
This is one of the newest and most advanced video editors available for Android or Apple devices. CapCut is the perfect editing tool for making a name for yourself with videos on the internet, giving you access to professional features that you would normally only find in studio editing software.
CapCut offers the ability to modify every aspect of any recording you've ever made with the help of your mobile phone, for free. From basic to advanced settings, starting with the first, you'll be able to trim long videos you've saved on your phone to expose only what you're interested in.
Likewise, when using CapCut, you will have the possibility to increase the speed of the video or reduce it at your convenience. You can also use the zoom to highlight something in particular, as well as freeze the video in certain parts if you wish. You can even cut and mix with different recordings you have.
From this editing tool you also have the opportunity to use transitions, for a smoother experience through scene changes. Whether you want to make funny videos, share vlogs about your life or simply sell products, this video editor will certainly help you capture everyone's attention.
Unique and advanced tools to stand out
From the CapCut editor you can not only make slight adjustments, but also complete professional modifications. One of the most important tools is the chromatic tool, which highlights a single colour above the rest. Another widely used function is the picture-in-picture function , allowing you to place photos and videos inside each other.
Of course, when using CapCut you can also make use of filters and stickers of all kinds, with floral, festive, movie, musical motifs and many more. Many filters can modify your appearance in a fun way or make you look more attractive through facial recognition.
Another tool that you will surely enjoy is the audio implementation, with it, you can apply all the sounds you want in your videos, from songs to dialogues of movies or series. From CapCut you can also extract and synchronise sounds with movements for a surprising effect that will cause a sensation.
An amazing feature CapCut also has is dialogue recognition, transcribing the text in your videos automatically. You can also remove the background and change it if you want. Finally, you also get hundreds of different effects that change lighting, colours, movement and other aspects.
Instant connection to your social networks
By downloading and installing this editing app on your mobile, you can link your social networks in a few easy steps, so you'll be able to post your videos quickly. CapCut is compatible with Instagram, Tik Tok, Facebook, WhatsApp and many more networks. Among its outstanding functions are also the following:
Possibility to change the format of the video, cropping or changing the angle of the recording.
Function to add text, with hundreds of different fonts to write in different styles.
Option to extract audio or music from other social networks or applications for use in your videos.
Video storage with fast and high quality download for better viewing.
App available for devices with Android 5.0 and later operating systems or iOS 11.0 or newer versions.
App available in 14 languages for better handling of users of different nationalities.
Discover what you can do with the best video editor, get the latest version of CapCut using our AppMarket! Then you can start editing your videos in the best possible way.
More info
Package Name
com.lemon.lvoverseas
Requirements
Android 5.0+