0
|
|
43
|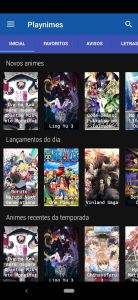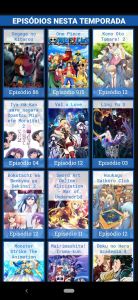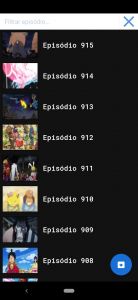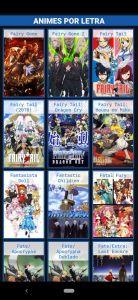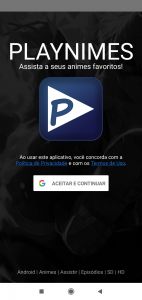 Description of Playnimes Animes
What is Playnimes Animes?
Playnimes Animes is an application created to make it easier for users to search for anime series among the infinite range of them. It's originally from Brazil and it has reached a maximum of downloads from Smartphone, given the large number of anime fans.
The App is designed in high resolution video and audio for a clear and natural effect. In addition to the original Japanese language, you can listen to it in Portuguese or Brazilian.
Present and future innovation with Playnimes
From Playnimes you can download the complete series or in broadcast, to watch them directly online and from your Android 4.1 mobile in VO with subtitles. Additionally, this App has great compatibility with other devices with Android operating system, like tablets and TVs.
Also, you can use Playnimes if you use Nvidia or My Box from Xiaomi, since they maintain great affinity and can work without any inconvenience.
On the other hand, the makers of Playnimes are working hard to create a version of this powerful entertainment tool for the iOS operating system to work on iOS 12, 13 and 14.
With this innovative App you will have access to a number of options to download your favorite series. Some of the advantages of Playnimes are:
You can watch the chapters of the series in the original version and the subtitles are adapted to the Brazilian language.
It presents the option to watch the chapters directly online or download the series.
You have the opportunity to use the mobile video player or use an external one if you want.
Each movie presents the list of chapters and a summary that gives you a general idea of the plot.
Playnimes contains a brand new main interface updated with new anime series and the most recent releases.
From the main interface you can also see the most watched and recommended anime.
The App contains a favorites tab where you can bookmark and save your favorite series and watch them whenever you want.
All series are saved in alphabetical order, type of anime, category or by the year it was aired.
Choose your favorite series and get to know new ones with Playnimes.
From this App you can download all the series you want to choose from a hundred of options. From the classics, the most recent edition and the new ones created by the booming anime industry. Some of them are highlighted below:
Dragon Ball.
Evangelion.
Naruto.
Bleach.
One Piece.
Fairy Tail.
Sakura.
If you are an anime fan, it's convenient to install the Playnimes application on your cell phone. It makes it easy for you to choose from a large multimedia collection of series, from classic to modern.
Inside the application, when you find the anime you want to watch, click on its cover or name and you will be directed to another page where you will be offered some important technical instructions. There you will find the movie organized by season in chapters, select the one you want to watch and it will automatically play.
When you download your series you can save them in favorites and you will be able to watch them wherever and whenever you want, since you will not have to be connected to the Internet.
Definitely, with Playnimes Animes you have a problem solved, this App helps you in a quick and easy way to choose your favorite anime series, get to know the most recent ones and enjoy this world full of adventures and action.
More info
Package Name
com.achanceapps.atom.aaprojv2
Requirements
Android 4.1+