0
|
|
358
|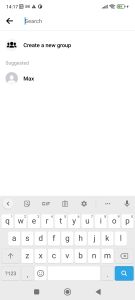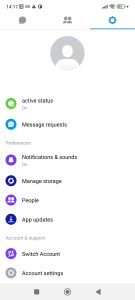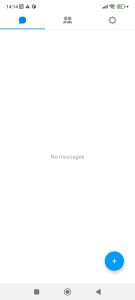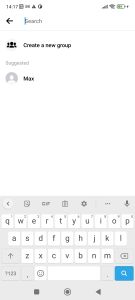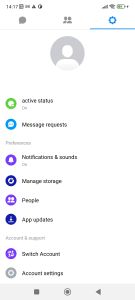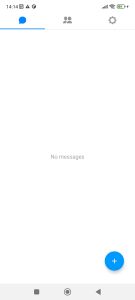 Description of Messenger Lite
What is Messenger Lite?
This is the simplified version of the messaging tool of the Facebook app, which allows you to connect and communicate briefly with other users. Through this application available for Android devices, you can talk to your family and friends how and when you want, without affecting the performance of your mobile.
Messenger Lite was created to serve as the official messaging network of the social network Facebook. However, it can function independently, i.e. you don't need to log in to the social network as such,simply by logging into Messenger Lite you can communicate with your contacts immediately via chat.
What sets Messenger Lite apart from other Facebook-linked apps is the fact that it is designed to take up little space, while at the same time offering better performance. This app needs only about 10MB to download and install on your device, perfect for devices with little available storage.
This version of Messenger offers those with old or low-capacity devices the opportunity to stay connected and active in the chats of the popular social network. Through this Facebook client for mobiles, you will be able to stay connected while consuming the least amount of resources possible.
An optimised application for messaging whenever you want
Messenger Lite is the favourite application for those who don't have a high-end mobile phone, as it offers the same features as other Apps, but taking up less space. You will be able to have a chat in which you will have access to emojis or the popular stickers, which allow you to express yourself in fun and eye-catching ways.
Another thing that fascinates users is that, from this messaging application, you can send and receive messages instantly. Depending on your settings, you even have the option of knowing when your favourite contacts are online to talk to them, as well as knowing when they got your message and what time they read it.
An equally striking feature is the files function, where you can send all kinds of photos, videos and even voice memos. This way, if you have something to show, just click on the clip in the text bar and send what you need, and you can also set up notifications and alerts for when a message arrives.
If sending photos and voice notes doesn't convince you, you also have the option to make voice calls with your friends or even a video call in real time. All via your mobile data or a wifi connection, there are no excuses when it comes to chatting with important friends, the best part is that it's free!
You can talk to acquaintances, groups or make new friends.
Once you have the latest version of Messenger Lite on your device, you can start or continue a conversation with a friend added on Facebook. If you want to, you can also form groups or start a chat with a stranger you are interested in. From Messenger Lite you will have all kinds of advantages, like these:
An app available for all devices running Android version 4.0 or later.
Access to your conversation history from previous dates, which is synchronised with your Facebook account.
You can stay logged in to receive notifications and messages at any time of the day.
Optimised to work with slow or unstable internet connections.
Don't wait any longer to socialise with your Facebookfriends via chat. Download the latest version of Messenger Lite through our AppMarket!
More info
Package Name
com.facebook.mlite
Requirements
Android 5.0+