0
|
|
394
|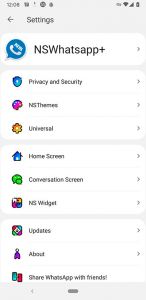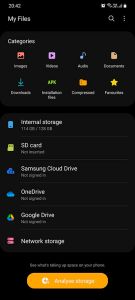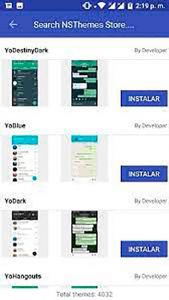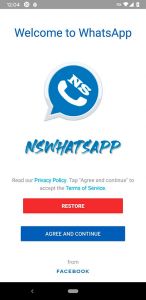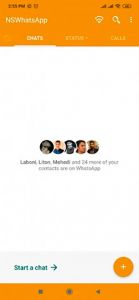 Description of NSWhatsApp 3D
What is NSWhatsApp 3D?
It's a modified version of WhatsApp for Android Smartphones, it stands out for its originality and great variety of functions to customize the App and keep your privacy.
It was created by Nairton Silva from Brazil and arises from the idea of giving a unique change to the original WhatsApp App. Since this one has many limitations. For example, it doesn't support sending large files, changing the theme, the status characters among others. 
Therefore, NSWhatsApp 3D 8.92 is the latest version of 2021 and is updated on the basis of WhatsApp 2.9.17. Compatible for Android from 4. 0 .3. 5.0. All its functions are devised by the MOD Fouad WhatsApp.
In fact, it's constantly updated with new features. To receive them you just need to download the latest version, install in a new APK file and follow the instructions on the phone screen.
NSWhatsApp 3D with new interface and personalized chat
Some new features allow you to have a better control of WhatsApp, while giving you comfort when using this application. You can see them below:
Automatic reply to answer if you are not available.
Base to download different WhatsApp themes, color and unique designs. 
Function to change the font, size, style and color to your liking and create custom chat.
Improved WhatsApp group management.
Customize the interface with conversation bubbles, new sticker styles, icons and notification bars, among others.
Greater privacy by hiding the status when you are online, you can omit the time of your last connection.
Deactivation of the double check, although you can observe the same in the WhatsApp of other users.
Ability to activate group calls.
On the other hand, version 8.92 NSWhatsApp 3D has a greater ability to load video duration. Since the original WhatsApp only supports about 30 seconds. Now, with this ingenuity of application you will be able to watch up to 7 continuous minutes of videos in the status.
Another wonderful new feature of NSWhatsApp 3D is the increased capacity to share audio files up to about 300 MB with 1 GB in video files. While the original version only shares 20 MB.
Program the sending of your messages and enjoy creative emojis.
This feature is a luxury, ideal for commercial purposes but you can use it for personal use. NSWhatsApp 3D offers you the opportunity to plan the sending of your messages by choosing the convenient date and time you want your messages to go out.
With the original WhatsApp emojis are very limited. Therefore, NSWhatsApp has focused on creating an infinity of emojis, stickers and GIFs that will make your conversations more expressive, creative and fun.
To benefit from this versatile application, you do not require a complicated process. First of all, you must back up your chat by making a backup copy.
Then, uninstall your version of WhatsApp and go to Security Settings in the Install from unknown sources option. In the most modern mobiles you will not find this option, you just have to go directly to the installation and the system will guide you through the steps to follow. This version 8.92 stands out for being very safe for users, since it only allows the use of functions within WhatsApp.
Definitely, from now on you can switch your mobile to the new NSWhatsApp 3D version, a great version that expands a variety of features in your WhatsApp so you can enjoy a better service, personalization, privacy and originality in your chats.
More info
Package Name
com.whatsapp.ns3d
Requirements
Android 5.0+