4
|
|
257
|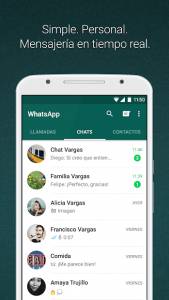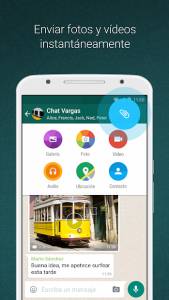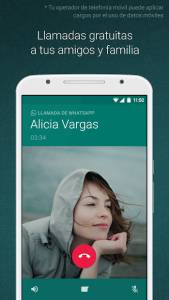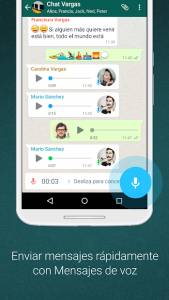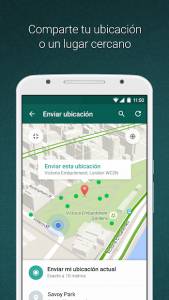 Description of WhatsApp Messenger
What's WhatsApp?
WhatsApp is an instant text messaging app designed for smartphones to send messages using the internet. Its functions have been extended to the possibility of making calls, video calls, sharing stories or statuses, among others.
This app is available for iOS and Android operating systems and even has a widely used web version. It is constantly updated to enjoy the best images, states, videos, audios, documents, voice notes, emoticons, gifts, and video calls with various participants.
This is a messaging system that you can download for free from our App Market for greater security. It is an apk that can be installed to be connected with family and friends from all over the world, enjoying online messages at any time.
Best of all, it is a very simple tool to use since you only have to link it to the phone number to identify yourself and use it safely. Besides, you can form chat groups with all the contacts that also have the same messaging system.
Send messages, make calls, and much more!
There are multiple functions you can perform from your WhatsApp account. As far as security is concerned, it has an end-to-end encryption system for communications that prevents them from being compromised. Also, it has verification measures that allow only authorized personnel to use the app.
After installing WhatsApp on your Smartphone, you can set a profile with an image and status that only can see people who have your number. It also allows you to send text messages, add emoticons, voice notes, and share content from the mobile gallery, including videos, music, or images.
It also allows you to send and receive light documents, formatting texts to place them in bold, strikethrough, or italics. The groups can have more than 250 participants where you can chat, answer specific messages, among other functions.
Besides, it has a check system that allows you to know if the message was received and read. Also, it has a configuration system that allows you to customize the app and establish who can see the profile picture, the fixed states, and the ones that expire every 24 hours.
The most complete application to stay in touch!
WhatsApp is available worldwide, and as much as they have tried to imitate it, none has been able to beat it. It has been owned by Facebook since 2014, which has increased the use of both social networks. Some of the desired features of this app are
It is available for iOS, Android, Windows phone, Blackberry, and different variants of these devices.
It automatically synchronizes with your phone's contacts, making it much easier to use.
It has different settings functions that allow you to set notifications and ringtones according to the contact. Also, it allows you to delete or block contacts in case you do not want to receive content from the
It can be used as a personal or business account. In this way, it is possible to send broadcast messages, advertising, and even share the location of the business, company, or user if you wish.
The key to its success is its accessibility. It is very simple to use, to configure, its functions are very easy to learn. You just write the message, select the image, record audio and press You are already communicating!
The app can be installed on Android or iOS devices. It has a web version to be accessed from the computer.
In short, WhatsApp is the most widely used instant messaging system in the world. It is believed to have over 2 billion active users who communicate at all times of the day. Undoubtedly, it is the choice that everyone wants to take advantage of.
More info
Package Name
com.whatsapp
Requirements
Android 5.0+
Older versions
More versions