0
|
|
362
|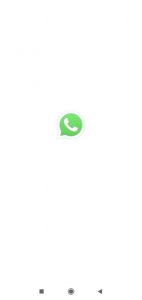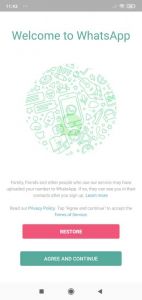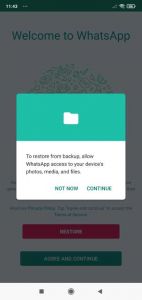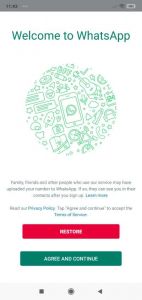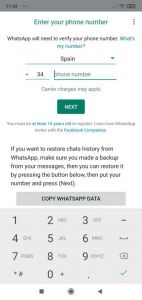 Description of WhatsApp Aero
What is WhatsApp Aero?
An APK full of originality and new custom features, developed by Hazar Bozkurt and released in 2019. Since then, WhatsApp Aero has gained preference over other alternatives, thanks to the security it offers to the users. Moreover, it's a standalone version from other similar options.
This application was created with the purpose of optimizing the user experience when using chat and instant messaging in a more innovative way. It also provides a variety of themes created by the developer or even by other users.
So, it's possible to choose the most attractive option. To do this, click on the 3 small dots positioned vertically, located in the upper right area. Then click on Aero Mods. Next, click on Themes and now select the Download button. Then, choose the one that fits your style, and finally, click on Install.
The only negative point of the app is that it isn't possible to download it on iOS devices. However, you are allowed to customize the interface and install themes so that it looks quite similar to the iPhone version of WhatsApp.
It offers innovative features and better performance
To enjoy the special features of this App, you need to have a Smartphone that has an Android operating system 4.0 and above. Thus you will get to take advantage of the following improvements:
A different home screen with the possibility of customization.
It has an excellent interface, as well as optimized and simple tools that facilitate its use by the user.
Better performance and speed. Especially in the process of sharing images and videos. Since it doesn't compress the quality of these files, as is the case with the original version of WhatsApp.
Modifications that manifest greater privacy to the user.
Provides the option to hide your profile picture.
Variety of creative and attractive themes that allow you to give a unique touch to the chat. Also, they offer a lot of stickers, ideal for chatting with your contacts.
It offers integrated storage and an exceptional modification, known as WhatsApp anti-ban.
Indeed, all these features make the App a very appealing alternative for the most daring and demanding users. It can't be denied that a valuable tool is the option to hide the online status. To do this, you just need to activate the freeze mode, then log out and log in WhatsApp, as this is the way to activate it.
The WhatsApp Aero application is reliable and secure
WhatsApp Aero is set up in a way that you yourself are able to protect your privacy. Since you can employ passwords, patterns, pins and even fingerprints. As a result, the data is kept encrypted and kept safe from curious people or hackers.
Additionally, it followed all relevant international legal procedures and standard regulations. Therefore, it will not be involved in illegal matters. In fact, the App has an anti-prohibition concept of development and use. This means that it will not be banned at any time, nor will there be any consequences if you decide to install it.
On the other hand, it doesn't pose any risk to the operation, speed or stability of the device. Because it doesn't contain any malware or other kinds of viruses or threats. So, if you are attracted to this interesting mod, you can download WhatsApp Aero for free from our AppMarket.
Undoubtedly, one of the most downloaded mods is WhatsApp Aero. An App that gives away magnificent customization options. In addition, it promises its consumers better security, privacy and performance. It's worth a try!
More info
Package Name
com.whatsapp.aero
Requirements
Android 5.0+