4
|
|
2.3 K
|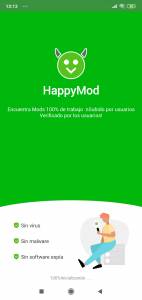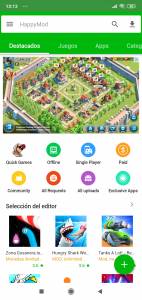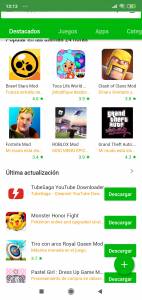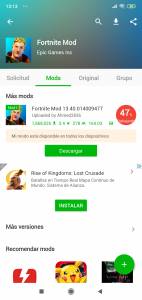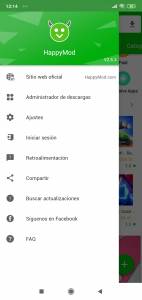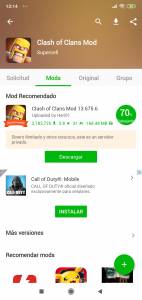 Description of HappyMod
What's HappyMod?
HappyMod is an app that allows users to download modified games. It is designed for those users who enjoy playing on their Android device and find it hard to win or overcome the challenges of the original game.
It is simply more than an app, it is a store or market of apps where you can find your favorite games. Users will find 100% secure modifications. By downloading this free app on your mobile, you will have access to the opinion of millions of users. They always try games to offer the best experience.
It is a community where teamwork allows some users to apply the modifications and test them to provide a safe process. Because of it, it is possible to enjoy maximum speed, new graphics, interface customization, character unlocking, and join millions of users with the same interests.
Downloading patched applications has never been so easy! HappyMod is a useful tool with some choices you won't find anywhere else. By installing the program, you will enjoy reviewed and verified uploads. Therefore, you will find a guarantee in each safe download.
Download modified apps securely
HappyMod is the ultimate modified or tricked out app store. It positions itself as an alternative to Google Play but the difference is that you can download customized games. These games meet the requirements you want for an improved experience.
Download it from our AppMarket to get the latest version of this online platform. Then, wait until the end of the installation, and you will immediately have access to the app's interface. Browse the menu by accessing the different categories or from the search bar.
When you find the game you want, click on the image and a section will open with all the available mods. You will find the section that notifies you about the modified features and the advantages it offers in comparison to the original version. If you wish, you can download any of the available versions or make a modification request.
To finish the procedure, click on the Download button and install the original or modified version of the game. Grant the necessary permissions and you will have it automatically on the main menu screen. By using this app, you can enjoy Among Us with mods to skip the ads or Roblox with improvements in teleportation.
A very versatile app store
HappyMod is the tool to install modified apps on your mobile device safely. Having an interface as a store, it is very easy to access everything you need without complex settings. These are other features that define this app:
It has a wide variety of modified titles that many users love. For example, Facebook comes with the built-in messaging app, and Tik Tok with the option to download videos without a watermark.
All apps are tested and verified before they are uploaded to the store. It is possible you will find an outdated modification when you download it. In this case, make an upgrade request.
The developers and the community make it up to make sure that all the apps are safe to avoid damage to your cell phone.
You can download it on Android devices with version 4.1 or higher.
No doubt, HappyMod is the app you need to enjoy your favorite games the way you want. There are no more challenges to face with this tool, just hours of fun with unlimited lives, multiple weapons, and a whole universe of options.
More info
Package Name
com.happymod.apk
Requirements
Android 5.0+