3
|
|
12.1 K
|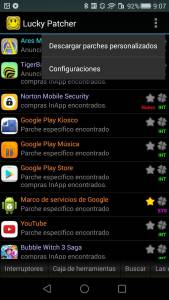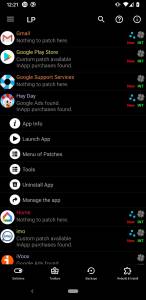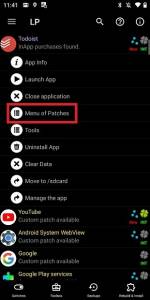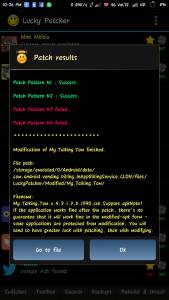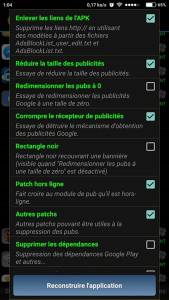 Description of Lucky Patcher
What's Lucky Patcher?
Lucky Patcher is an app that allows you to modify, manipulate, and control the application settings on your Android device. It is used on a rooted mobile to remove advertisements, check licenses, access permission modification, create backups, among other functions.
It is defined as a tool with which you can make modifications to the system, especially in those apps that are installed. By downloading this free app, you can manipulate your device to levels that would be impossible to achieve under normal conditions.
Its main function is known as Android Patcher. Lucky Patcher will list all the apps available on the smartphone offering complete information about each one of them and categorizing them in colors according to the actions or functions they can execute.
By installing the official version, you can access a new world of possibilities that includes removing the advertising embedded in some apps or modifying the permissions. One of the most sought-after features has to do with the extraction of APK files from any app for backup purposes.
An example of what you can do is in games. It modifies your behavior to get coins, unlock levels, or help you get more points. It alters the apps with the patches, hence the importance of backing up previously.
Total control of your mobile device!
Lucky Patcher is a modifying tool for many experts. To get it, you must activate the Unknown origins function of your mobile and download this app from our AppMarket.
Remember that your device must be rooted, so it is recommended for Android users with knowledge about it. When installing this app, the apps will be listed by a color indicating the characteristics of each one.
For example, the green ones can be registered, the blue ones have ads and the ones in red cannot be manipulated. Also, you will have a list of apps that must be patched after the device is rebooted or the game or application is updated.
To remove the verification of a license, hold down the app, and click on the option. Then, put it in automatic mode to make the patch, restart, and then you can open the app.
To remove ads or apply a specific patch, click on the app, choose the option to restart the computer and then open the app. You will be able to use it as you wish.
Modify apps and remove advertising
Despite not being an official APK, Lucky Patcher has gained popularity because of the way it modifies apps' behavior and provides easy access to manipulation. We will summarize some features of this app:
To set this app properly, you must have prior knowledge of Android system operation, root, and application Otherwise, it cannot be used.
When installed, it performs an analysis of all the applications and sends information about the actions that can be performed in each of them.
It has an extensive list of functions and actions that give total control of the equipment. For example, it allows you to enjoy apps not designed for your device, modify games, etc.
The only requirement to use it is to have root on the mobile and that it has Android 2.0 or higher.
For updates, remember to check our AppMarket and make sure the latest version is available.
In short, for those who want an enhanced team experience, Lucky Patcher offers what you want. Changes, modifications, and total control of the device in just one app.
More info
Package Name
com.luckypatcher.android
Requirements
Android 4.0+