0
|
|
255
|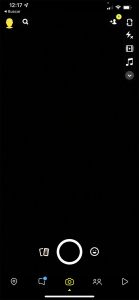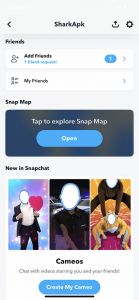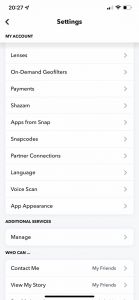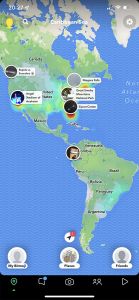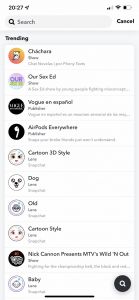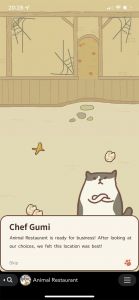 Description of Snapchat
What is Snapchat?
With Snapchat you can share photos and videos in a simple way, since the moment you open the application it starts the camera and you can interact with your contacts using funny filters, elements and even mini games with your face. It's a social network that has had great success since its inception, as it offers its users options that other Apps don't have.
The objective of the creation of Snapchat was to give an option to users of social networks to upload photos and videos not so produced. Or that lack the perfection that's shown in other content that's published on networks like Instagram, Facebook or TikTok.
On Snapchat you can share your photos without regrets, since you have the possibility to choose the duration period of your publication.
When you make a Snap, (the name given to the photos or videos in the application) and you decide to publish it, the App offers you the option to choose the time it can be available in your story and the people you want to share it with, either to a single person or to a group.
If you use instant messaging or private chat and want to send a Snap you can choose a duration period between 1 to 10 seconds and this will be the time the recipient will have available to view your photo or video before it is deleted.
If you wish, you can leave your account public or modify the settings so that only people on your friends list can see your posts.Which depends on what you want to use your Snapchat for.
Create funny Bitmojis and stories to share on a daily basis
The Bitmojis are one of Snapchat's features that attracts the attention of young audiences and keeps the number of users between 15 and 30 years old increasing. Which are animated figures with the user's appearance.
When creating your bitmoji, Snapchat asks you to center your face, performs a scan and shows you a suggestion of an avatar created by the application according to your physical features. But if you don't like it, you can customize it.
The funniest thing is that you have the possibility to give any expression to your bitmoji.
It can be serious or with a smile, wink an eye, look in any direction or as you prefer, you just have to let your imagination fly when creating your avatar.
Share your stories on Snapchat
Snap stories are a series of images or videos which you can post during a specific time during the day. It's also possible to see who has seen your post.
Through this feature you can find out how your friends are doing in their day by looking at their stories. You also have the option to explore those based on your interests.
It's very important that before posting any content you make sure to check your privacy settings. This way, you make sure who has access to your stories.
Now that you know the fun features of Snapchat, don't hesitate any longer, download the App and share with your friends and family your daily day through photos and videos with beautiful filters and entertaining elements.
More info
Package Name
com.snapchat.android
Requirements
Android 5.0+