4
|
|
43
|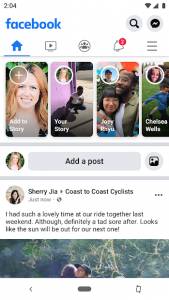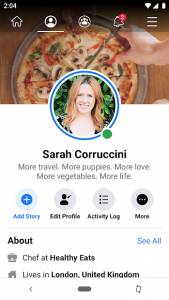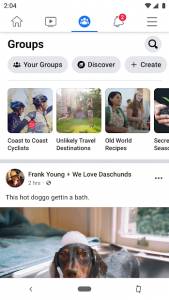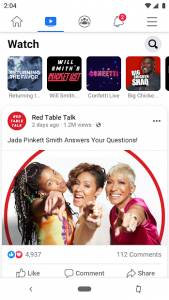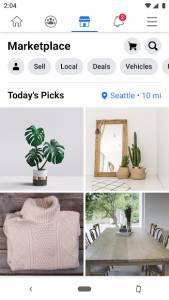 Description of Facebook
What's Facebook?
Facebook is a social network where content is produced and shared. It has revolutionized the concept of communications and marketing. To have access at all times, it has an iOS and Android app that can be downloaded for free and installed on the cell phone to share with friends at any time.
It is considered one of the most accessed websites in the world because it has had a direct influence on the culture and public opinion of users in recent times. The mobile version offers the same functions as the desktop version, but you can use it from your pocket electronic device easily.
It has an intuitive interface that allows you to enjoy a personal or business account with a customized profile to be located by your friends. Like other social networks, you can share videos, photos, images, news, and even be in groups with a certain purpose, for example, product marketing.
Millions of users log in daily from the application to send or receive messages, share stories, and view friend activity. What makes it more fun is the possibility of posting comments on other users' walls and play the games that are linked.
Messages, photos, videos, comments, and more
Facebook is the messaging system that offers more services to users and improves with each update. Although the app version is a bit more limited, it still offers a maximum of alternatives to be active in the social network.
To start using the mobile application, just download it from our AppMarket and log in with your email address and password. Immediately, everything published on your wall from friends, family, or pages you follow will be opened.
Then, you can share, comment, post, comment, change status, and download photos. To upload an image, you only have to access the gallery and publish it as usual. The advantage of this is that when you are on your mobile, you get notifications in real-time without losing anything that has been published.
The only disadvantage of this version is that it consumes much more resources than average apps. This is because all the processed content consumes a lot of battery and mobile data. In addition, to access the messaging system, it is necessary to install Messenger, which you can also call.
Connection anywhere, anytime!
Enjoying the Facebook app means to be connected from anywhere and at any time. Due to this, it is not only possible to communicate with groups of friends, but also with the business, in case you have a business account. Other features you can take advantage of are the following:
Enter an intuitive, simple, and secure interface that can be used by any kind of user. You can activate the functions by only tapping your Smartphone screen.
You can temporarily disable your account or delete it by accessing the settings and privacy menu.
Change the profile photo, modify the information, name, marital status, and everything you want from the settings menu.
It can broadcast live via streaming so that the published content can reach more people.
Access to all the variants available on the social network such as Facebook Dating. This is one of the many services that are incorporated and work like Tinder.
It is possible to download in the Android version higher than 5.0.
In conclusion, it is estimated that there are more than 2.2 million people with a profile on Facebook. It has become a reference for resumes, reporting missing persons, and is even used by official agencies as an information measure.
More info
Package Name
com.facebook.katana
Requirements
Android 5.0+
Older versions
385.0.0.32.114
22-09-2022
More versions