0
|
|
2
|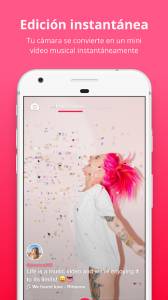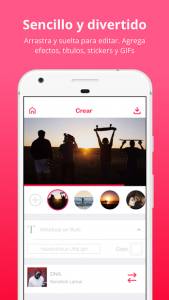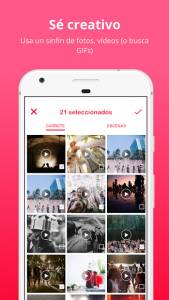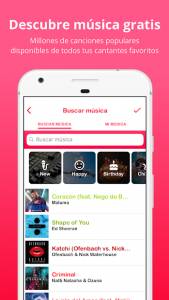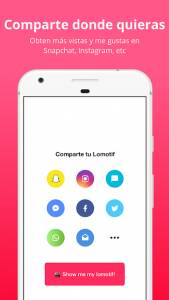 Description of Lomotif
What's Lomotif?
Lomotif is an app to create and edit short videos, apply several effects and filters on them to be shared on social networks.
This video editor stands out from the others because it has an intuitive interface that allows editing with multiple effects, from songs to texts. It also has some wonderful filters that make your videos more attractive. By downloading this app for free, you can make the best viral clips at any time or place, including the theme of the moment.
Develop all your creativity in a few steps and become a social media expert with Lomotif. It is a free app for cell phones with iOS or Android operating system that has access to an infinite number of viral videos. These can be enjoyed when accessed online and included in your new creations.
Nowadays, almost everything people do is shared on the networks. By installing Lomotif, you will take advantage of the moment trends to have fun and share with your friends what you want. The only disadvantage reported in the app has to do with watermarks, these will remain on the video.
Editing the funniest videos
Lomotif's simple operation allows you to edit the most entertaining videos of the moment. To use it, you just have to download the app in its last version from our AppMarket and it will be automatically installed on your mobile. Unlike similar apps, this one does not require an account, you just start creating videos and that's it.
After granting permission to access the device's gallery, choose the song you want in the video and the photos that will be used for editing. You can access the extensive library that the app has to include a hit by fashionable artists.
Modify the audiovisual content according to your tastes and the length of each video, depending on the social network where it will be uploaded, YouTube, Instagram, or Tik Tok. Include images, stickers, titles, filters, or text in different fonts to add more style.
To finish the video edition, you can save it in the mobile gallery to watch it whenever you want. Also, from the same interface, you can upload it to the social network you prefer to share your creation with the world, friends, and family.
Filters, effects, texts, and the best stickers of the moment
Undoubtedly, what stands out about Lomotif is that each update surprises users with more elements. That is why it has positioned itself as the number one app for mixing videos, friends, and music. It is a successful app due to the following features:
It is very easy to use. People of all ages can access the settings menu and become a film director.
It has an infinity of filters, texts with different fonts videos, songs, musical backgrounds, memes, and emoticons of tendency adapted to the topic that you wish.
Edit videos and choose the format you want, depending on the social network you want to share.
You can post immediately to Facebook, Instagram, Twitter, YouTube, and even store it in your cloud account like Google Drive.
It can be installed on Android or iOS
In conclusion, Lomotif is the app that makes you a real film director because of all the choices it has. Enjoy a wide variety of settings that allow you to create videos and clips to share on social networks.
More info
Package Name
com.lomotif.android
Requirements
Android 5.0+