0
|
|
356
|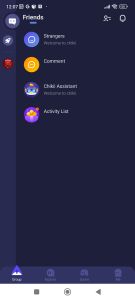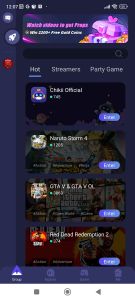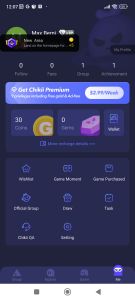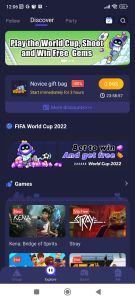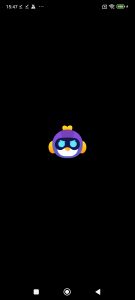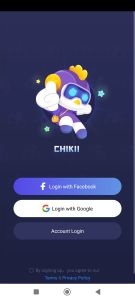 Description of Chikii
What is Chikii?
This is an app completely dedicated to gaming, offering the opportunity to play console and even PC titles on your mobile. The best thing is that it works for free, allowing all gamers to access their favourite games from their Android devices, if they are connected to the internet.
This mobile portal works by allowing you to play the most popular video games in the cloud, without having to pay. This is very convenient because you don't need a PC or console either, you simply install Chikii on your mobile and create an account.
Something you should bear in mind when downloading Chikii, is the fact that access to the games is by queue, that is, several users must wait their turn to play in the cloud. This is because it requires control so as not to overload the server, so most games only accept a limited number of users, which is why you have to wait.
Keep in mind that the time can vary, from a few minutes to an hour, it all depends on the demand of the game. The good news is that with the coins in the application you can reduce queues and wait less, these are obtained by performing different simple actions or by fulfilling objectives using Chikii.
The most successful and recent games available to you
On this entertainment platform you can not only rely on coins to play, it is also possible to pay for a membership and save waiting. VIP membership is optional and involves a weekly or monthly payment via the App. By having a VIP membership you will receive more coins and thus be able to spend more time playing.
Among the games you can find on Chikii are always the most popular and eye-catching releases, such as Call of Duty, The Witcher, Watch Dogs, Spyro, Cuphead, GTA V, FIFA, NBA, Forza Horizon, Naruto and many more. They all come from the best online gaming shops, from Steam, Playstation Store, Epic Games and more.
There are all kinds of games available, from different franchises and from different categories, there are adventure games, action, arcade, sports, strategy, horror and many more, all in high quality so you can play just like you would on a console. In addition, there are virtual controls that vary depending on the game.
An additional advantage is that Chikii is compatible with all kinds of physical controls that you can connect to your mobile via Bluetooth or cable, allowing a better performance in any game you choose. As you can see, the experience offered by this platform is unparalleled, as it is a completely premium service.
Much more than a cloud gaming service
For those who choose not to opt out of the paid service, you can still receive plenty of coins by interacting in chat rooms or watching live streams via Chikii. Even logging into the app on a daily basis will reward you. Additionally, this streaming gaming portal offers you other advantages:
Possibility to save your progress in games when you reach a certain level of points.
Function to enter multiplayer game rooms, with users from different countries and regions of the world.
Requires a stable internet connection to function optimally and use the games smoothly.
Application available for devices with Android 5.0 or any newer version.
Don't wait any longer to enjoy the latest releases in the gamer world! Enter our AppMarket and download Chikii in a few steps on your mobile so you can start playing.
More info
Package Name
com.dianyun.chikii
Requirements
Android 5.0+