0
|
|
224
|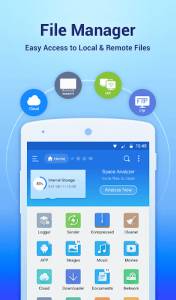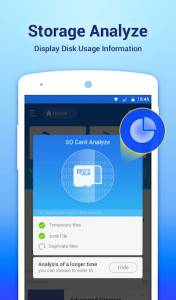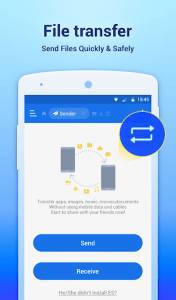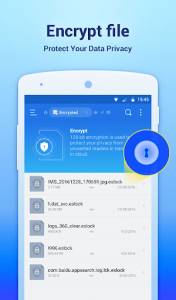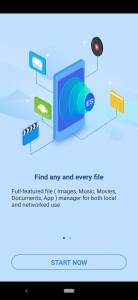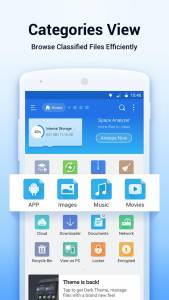 Description of ES File Explorer
What's Es File Explorer?
Es File Explorer is a file manager app that allows you to manage your files easily and comfortably. It is one of the most complete tools you can find on the web. An app that has multiple functions and allows any Android user to manage resources to share, delete, or save them.
It is a browser that can be downloaded for free to be installed on the mobile. Besides, you can enjoy greater order in all the apps and files stored on the device. Now it is possible to delete apps, manage cloud storage, upload photos, watch movies, manage the connection, and in the case of FTP clients, use it on the PC.
Although most mobile devices come with a file manager, many of them do not have this app pre-installed. Es File Explorer is on the top of the safest, more reliable, and functional alternatives. It offers a wide range of possibilities to access advanced functions.
Es File Explorer stands out from similar apps because it has an intuitive and pleasant interface that can guide through the procedure of use. By installing the latest version, the app will have the latest updates, which makes it more functional. Besides, Es File Explorer integrates some categories and functions that every user should know.
A powerful file manager for your mobile
The functionality of Es File Explorer, the powerful file manager, and explorer, is very simple and intuitive. To start, you must download this app from our AppMarket and install it on your mobile device as usual.
When you open the icon, you will see a large number of functions that are categorized in a menu and range from the simplest to the most advanced. You can find the management functions that are used to cut, copy, delete, and paste files. Also, you can see how much space each application takes up.
Depending on the capacity of the mobile, you can manage cloud storage, such as Dropbox, Google Drive, and other accounts. However, one of the best features this app offers is the ability to connect to other devices via the local network to share files. Besides, it is possible to access hidden files and other functions.
You can scroll through the screen by browsing all the categories to see the movies, music, saved images, or installed apps. In the search option, you can enter the name of the file to be searched to be more specific, and even create a new folder with everything you want.
Many storage exploration options
File Explorer offers multiple functions and options to explore, store, and manage files in the best way. It is a very useful tool for Android users as it provides several possibilities to manage and control the content of the phone. These are other outstanding features of this app:
It is not only an app to manage files, it allows the decompression of ZIP or RAR files to know the content. It guarantees access to different formats and other devices through a WIFI network.
From the interface, you have access to the SD card, the internal storage of the device, and the accounts you have in the cloud. Exploring and sharing files has never been so easy!
In the menu, you can access a range of other options that are expanded with each update or when using the pro version.
It can be installed on Android devices with version 1.6 or higher and mobiles with iOS.
In conclusion, Es File Explorer is the management and browsing tool that everyone wants on their cell phone. In addition to smooth navigation, it is one of the few apps that allows access to hidden files, integrates with cloud accounts, and allows connection over the network.
More info
Package Name
com.estrongs.android.pop
Requirements
Android 1.6 o superior