5
|
|
2.4 K
|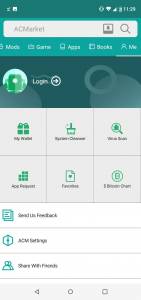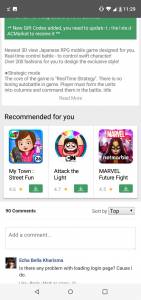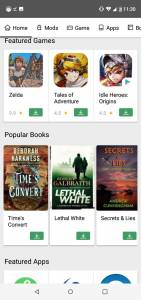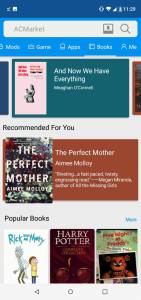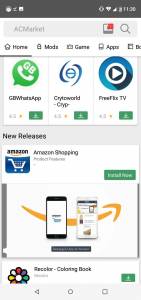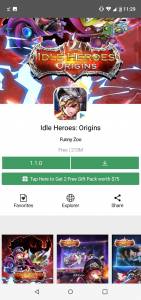 Description of AcMarket
What's Ac Market?
Ac Market is a free application store that was launched as an alternative to Play Store for Android devices. It stands out from the others by offering modified and patched apps that can be downloaded in APK format, and that cannot be found in the official store.
It is a very common app because it has a wide range of apps to be downloaded in its latest version. Its operation is very simple, so you can enjoy a clean, friendly interface with downloads from the store that provides daily updates.
Within the database, you can find official software but also a large number of applications with modifications made by third parties. If you do not access it in a secure mode, your device may be at risk or your data can be violated.
An example of what Ac Market offers can be the Deezer or Spotify app. By installing the modified version, you can access a free version, listen to music, block ads, and even access the shuffle mode without the premium feature.
An interesting alternative to Google Play
Ac Market is known as an alternative to Google Play because of its simple operation. The first step to take advantage of it is to download this app from our AppMarket and install it. Now, you will be able to navigate through the entire app store on your mobile.
For a better analysis of availability, all content is divided into categories such as apps, games, tools, and music. You can access everything you want, as well as updates, news, and even featured apps. Its operation is like a conventional store.
The interface is simple and intuitive. In case you don't find the category you are looking for, you can write on the search bar and, if you want to search for something specific, just write it and you will get it. Best of all, it has a profile section that you can customize and optimize according to the use.
The disadvantage of this app is the access to MOD's or APK's that in its official version are paid. By consenting to its use, developers can discourage the publication of new apps. Also, there is no guarantee of protection against viruses or malicious software.
A great market for APK and MOD for all tastes!
Undoubtedly, the feature that best identifies Ac Market is the variety of applications and MODs it has in its catalog. All are available for download and use, improving the user's experience. Other desirable features are:
It works in all Android versions from 4.0 onwards. For its correct installation, it is necessary to activate the function of Unknown origins in settings.
Internet connection is required to browse the entire catalog. Connection problems may reduce the quality of the download.
You don't need to root your mobile to enjoy the thousands of apps the store has. That's why it's one of the best choices used by millions of people.
It's loaded with a variety of themes so you can customize your device with amazing features.
It is considered one of the fastest application stores available so far.
In short, Ac Market is the store that makes available a wide range of free resources to enhance the functions of the mobile. From official apps to secure mods and updates, you can get them with this excellent app. It is an attractive way to take advantage of the web.
More info
Package Name
com.acmarket
Requirements
Android 5.0+