0
|
|
227
|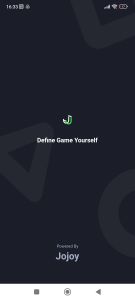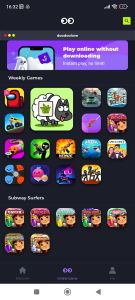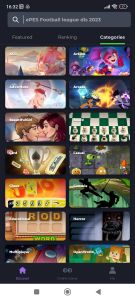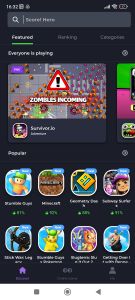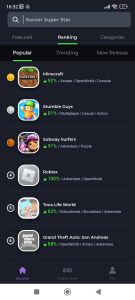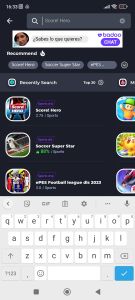 Description of Jojoy
What is Jojoy?
If you have ever wanted to enjoy a game with all the advantages available, Jojoy can help you. This mobile App works as a shop where you will find the best games of today, only you will not find the original titles, but modified versions with all the advantages added.
All the games you see in Jojoy are still authentic, only that they include slight changes to improve your gaming experience. This is because games are often affected by payment limits, which prevent users from being able to exploit their full potential. Jojoy was created to satisfy users by giving them what they need.
Once you try a MOD game, you will notice the big difference, as you will have different advantages that make the games much more enjoyable, as you avoid annoying waits, additional payments and unnecessary actions. In addition, Jojoy has a wide catalogue of games, for users of all types, many of them completely free.
In this mobile shopping centre, you can find different kinds of games to install, there are action, fantasy, strategy, adventure, sports, puzzles, horror and many more. All of them are certified, guaranteeing that they work optimally. In addition, they include descriptions so that you know what modifications have been made.
More freedom in your favourite games
If you've ever been tired of having to wait for an activity, having to count coins to buy a costume, character or vehicle, or only have trial versions, you're sure to love Jojoy. Here you will have all the tools and extras you want, to play comfortably, you get this for free from the MODs.
When a game is modified, it can offer you all kinds of possibilities. In Jojoy you can download games where you will have infinite money, special abilities, immortality and other advantages. This way, you will have more possibilities to beat your rivals, explore the maps you want and customise your player, enjoying each game more.
To mention some examples, we can highlight Minecraft, or GTA, where you will have unlimited money, there is also Roblox, where you can jump and even fly and finally you have Free Fire, where you will be immortal. Like these, there are many other titles where you can play without hassle or worries, spending more time having fun.
The best thing is that you will always find updated and recent versions, with new additions included. You can access your games from the "My Games" section and see which ones you have installed. Some of the games you will find are paid, but they are worth it because they include the aforementioned improvements. All purchases are secure.
Much more than a game centre
When you download and install Jojoy on your device, you will realise that it offers more than just games. It has an active community from which you can ask for help and advice, there is also a section to see the creations and artistic works of certain users, and even gameplay videos. Apart from that, there is a lot more to see on Jojoy:
Single user creation, to make downloads, purchases or connect with the Jojoy community.
Reviews of each game, with ratings and images from users around the world.
A variety of games available, from phone apps to console games adapted for mobile.
A quick search engine where you can briefly locate your game, showing you trending titles.
User-friendly and organised interface to display all games in an orderly manner by category.
Most of the titles available in the shop are compatible with external controllers or controllers.
Application available only for devices running Android 5.0 or higher.
Now you can use our AppMarket to download the latest version of Jojoy on your mobile, start using the best games with advantages included!
More info
Requirements
Android 5.0+