0
|
|
236
|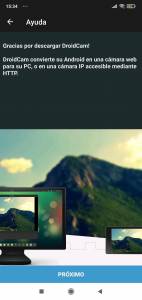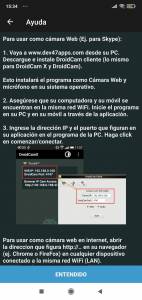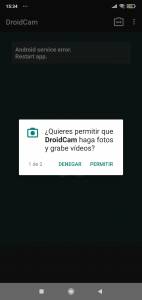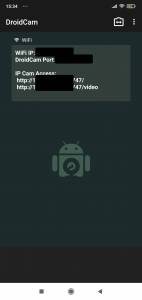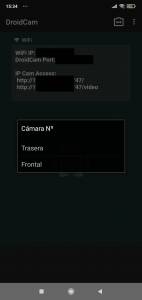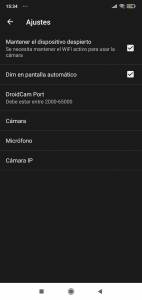 Description of DroidCam
What is DroidCam?
DroidCam is an application that transforms your Android device into a webcam so you can install it on your computer. It's the ideal option to use them with tools such as Zoom or Skype without any difficulty, in case the PC doesn't have an integrated camera.
The application has a powerful interface capable of synchronizing your PC with your cell phone. It's compatible with Linux and Windows. It also has a paid and free version with basic, easy-to-use functions. In fact, you can already install its latest version available in our AppMarket.
Also, the App has an easy to use options bar where it tells you the speed of the web and ways to maintain the connection. Additionally, it offers high resolution image streaming and video streaming. Undoubtedly, this application is the best option in this era of teleworking.
Turn your device into a webcam!
The operation of this App consists of transforming your Smartphone or Tablet into a webcam and synchronizing it with your laptop or desktop computer. It's necessary to install it on both the mobile and the PC and the connection must be made using a USB cable, Ethernet or a wifi network.
Prior to installation, you will watch a tutorial video. Afterwards, you will be free to use the camera in different ways in teleworking meetings, with various tools. For example, with the FPS Boost function you can stream videos in 720p or higher, which increases the smooth flow of the recordings.
Additionally, you can adjust the camera zoom and enable continuous focus, in order to keep the image in focus, even if you move from one place to another. It has lighting options, i.e. the LED flash, so that the videos will be broadcast clearly. Also, you will find a section to control brightness, contrast and delay in the images.
Apart from this, DroidCam also works as an IP security camera, allowing you to see what is happening in your home or office through the browser. It synchronizes with OBS programs or free recording software, which allows you to monitor your surroundings effectively.
This application even has a Pro version called DroidCamX, with interesting features. For example, it has no ads, integrates a USB mode that provides greater security and you can mute calls while connected. Additionally, it supports videos from 720p to 1080p through HD mode and has Smooth FPS that gives greater stability to the video.
The best webcam for your PC
DroidCam serves to make up for the need to have a webcam on your computer just by using your mobile. The application is in charge of recording and broadcasting images from the computer in high resolution. It's an excellent tool that allows you to connect with friends, family and work team from anywhere, which has these features:
Nice user interface that synchronizes your mobile with PC.
Allows you to access the IP webcam in MJPEG quality from your browser.
It has a chat called DroidCam Webcam to interact with your friends, with the option to insert images and sounds.
Its free version is unlimited and offers quality videos and images without watermarks.
Works with a USB or Wifi connection.
Option to cancel or minimize microphone noise.
Allows you to run other mobile applications in the background.
You can use it with the screen off in order to save the battery.
The Pro version gives you tools to control lighting, brightness, rotation and take screenshots.
Finally, DroidCam is an application that works as a webcam for computers that don't have one. It executes its functions through the mobile, broadcasting videos in high resolution with basic editing tools.
More info
Package Name
com.dev47apps.droidcam
Requirements
Android 5.0+