0
|
|
60
|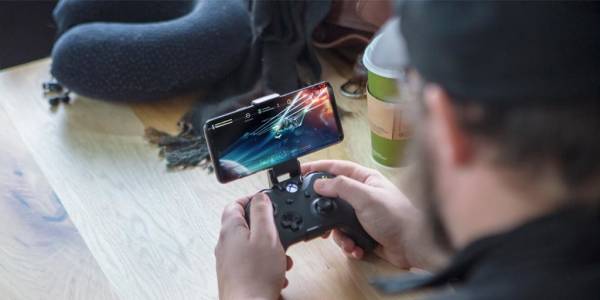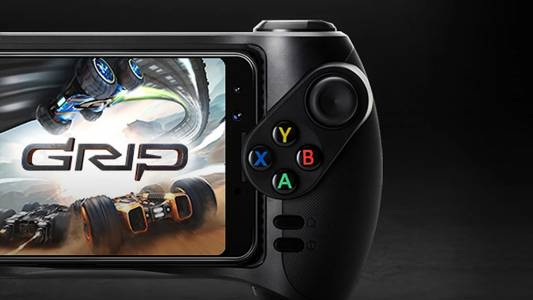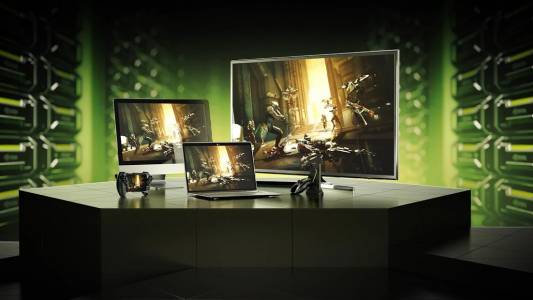 Description of NVIDIA GeForce NOW
What is NVIDIA GeForce Now?
NVIDIA GeForce Now is an application that allows you to sync to the GeForce Now cloud and enjoy its games on your Android. Its powerful interface runs NVIDIA computer games at maximum resolutions of 1080p at 60 frames per seconds.
The application is optimized for SHIELD devices, Tablets, Smartphones and Smart TV. By being registered in GeForce Now, you just have to access your game collection and follow your game every time you want. In addition, you will find more than 400 games in the App and new titles are added frequently.
In this extensive collection you will find free-to-play games, updated with security patches. Likewise, it is necessary to have a stable connection to the 5 GHz network and a Bluetooth game controller, such as SHIELD controller, Steel Series or a Gamepad.
The best thing is that you can install the latest version of this application from our AppMarket in a matter of seconds. Don't miss this opportunity to access the best PC games hosted on the GeForce Now server on your mobile device.
The best PC games on your Smartphone!
The first thing you have to do is register on the GeForce Now platform with a user account. Once this is done, you will have access to an extensive collection of computer games in streaming quality, which you can play on your Android 5.0 and IOS 10.10 and Windows 7 device.
Its operation is simple, the games are executed by Nvidia servers, you just have to choose the one you prefer and play from the mobile. In addition, you can play from IOS devices, computers and Shield devices. The App is compatible with Sony Dualshock 4, Xbox One, Shield Controller and Razer controllers.
When you log in, you will see on the screen the games already in your library and those offered by the application. In addition, in the app you can access the game catalogs offered by Epic Games, Steam, Origin and Ubisoft Connect. You just have to check them one by one and download the ones you like the most.
Among the titles you find are Fortnite, Apex Legends, Kingdom Come: Deliverance and Hyper Scape. All games load fast, without interference, with the help of your controller you can realize movements and acrobatics.
Likewise, its graphics and animations have a resolution of 1080p, with 60 frames per second. Thanks to this, the games are very fluid, with low latency. Apart from this, since the games are on the server, you don't have to download updates or wait for them, as the platform takes care of doing it frequently.
Play without limits and anywhere
NVIDIA GeForce Now gives you access to the best collection of PC games, which you can add in your personal library. In the App you will find titles for all tastes, from big productions, sagas, children and independent. With your user account you can access the free or paid options, with the best video games.
Other aspects of this application are:
The collection of games is sorted by categories.
It has exclusive titles for NVIDIA Shield, with excellent resolution.
Easy to explore new content, your personal library, the most downloaded games and the free-to-play collection.
All games are executed in streaming quality.
It includes a news section with all the updates in the virtual world of video games.
In short, NVIDIA GeForce Now is an application that revolutionizes the universe of video games, since it transfers exclusive content from computers to your mobile device. Run games in streaming resolution, without limits or interference.
More info
Package Name
com.nvidia.geforcenow
Requirements
Android 5.0+