4
|
|
172
|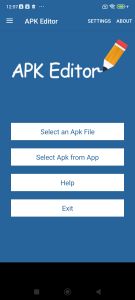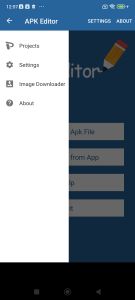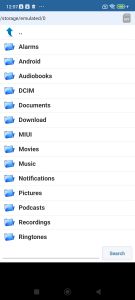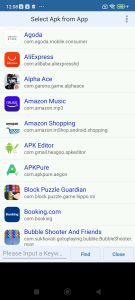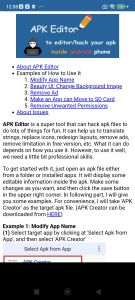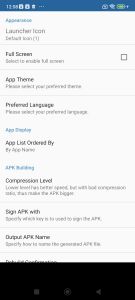 Description of APK Editor
What is APK Editor?
Would you like to modify an application on your smartphone or tablet? With APK Editor you can customise the apps you have installed on your Android device. You can customise any application, change its features and even remove ads that are displayed while using the application.
This application is designed to be used by people with programming skills. This is because technical skills are required to make adjustments and modifications to the application through the folders and commands in APK Editor. Failure to do so may damage the application or prevent it from performing correctly.
In addition to being able to modify or edit all the applications you have installed on your mobile, from APK Editor you can also move them to your SD memory card. This allows you to expand your storage without giving up the Apps you like the most. This tool is one of the preferred ones, due to the functions it offers.
Once you open APK Editor you will have the opportunity to make simple or complete edits. This means that you can make small adjustments without completely changing the structure of the App. In the case of full edits, it means that you will have access to modify all the sections of an application from its foundations.
Thousands of options to make the changes you want
Once you have downloaded this application for Android devices on your computer, you will be able to access all the folders of the applications. This will allow you to check what data is accumulating on your device, whether it's advertising or files you don't need. APK Editor includes a built-in file explorer, you don't need another one.
With the guides included in the application, you will be able to know what changes you can make. Regarding customisation, you can change the icon of the app, its name, as well as its interface, including a theme you like or implementing a dark mode. This gives you a customised experience.
Another aspect you can change is advertising, from APK Editor you can make adjustments to disable the playback of videos and ads that interrupt games or other tools. Likewise, you can modify the permissions of each App, preventing them from accessing your email, contacts, files or calls and messages.
Something that will help you a lot when using this application is the help section, which contains all kinds of tips on how to use the editor. As every application is different and has different processes, the tips do not apply to every specific case, which is why a good level of skill is required to use APK Editor.
Much more than an application editor
As you've read, the latest version of APK Editor gives you the ability to make a myriad of changes, but it can do more. It is possible to clone applications through this tool, so you can have exact copies of the same program. Besides, you can enjoy other interesting functions, such as the following:
It includes a test mode to see the settings made before saving the changes.
You can search with keywords in folders or sections of each application.
Option to redesign every applicationinterface, from menus to wallpapers.
Application available for devices running Android 3.1 operating system or newer.
Free your phone from default settings that complicate the use of applications. From our AppMarket you can install APK Editor in just a few steps.
More info
Package Name
com.gmail.heagoo.apkeditor
Requirements
Android 5.0+