0
|
|
322
|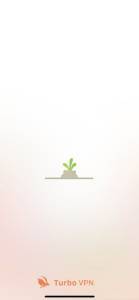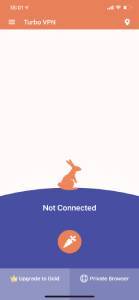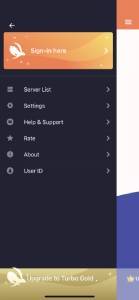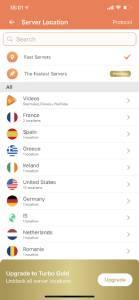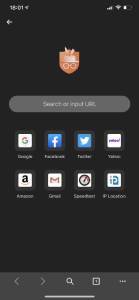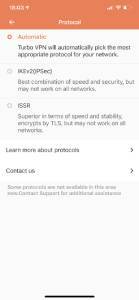 Description of Turbo VPN
What is Turbo VPN?
Turbo VPN is an App that works as an internet server, is the ideal VPN that assures you a free and secure Internet connection. With it you can browse the web at high speed.
The application provides unlimited connection, watch videos in real time, play popular online games at high speed, download as much content as you want. You even have the option of accessing sites that have restricted access. On the other hand, it offers security while browsing as it protects your privacy and your IP address so you will not be tracked.
In addition, you can protect your WIFI hotspot, it offers you a lot, browsing the web freely in some cases is not easy. Well, with Turbo VPN now it is, you just have to want to use the Internet.
Browse without restrictions!
This App provides the opportunity to access Internet sites that are blocked in some countries thanks to its low profile operation, and is super discreet. But not for this reason, it stops being powerful, now watching all the online content you want is possible and fast.
In addition, the application links you to servers anywhere in the world. With this it manages to simulate access from different places of the planet and at the same time completely anonymous. As well as downloading freely, uploading videos to your favorite social networks or watching TV online.
Turbo VPN has an intuitive, dynamic interface that is easy to operate and use. How does it work? When you download it, it will ask you to connect, click on the screen of your mobile and that's how simple it is. Without complications or tangles, to configure it to your linking go to settings at the top left.
This fabulous App is available for iOS and Android and is only 14 Mb so it will not take up space on your device. You can download its latest version from our AppMarket.
Discretion, speed and freedom with this App
Turbo VPN is undoubtedly made for all cybernauts who appreciate security, speed and versatility. Its main objective is to secure your online movements while giving you complete freedom to do so whit its protection. Let's see more of its outstanding features:
It has more than 10000 servers strategically distributed in more than 150 locations around the world.
It gives you security while browsing your favorite sites and the best thing is that you can do it anonymously, your IP will not be tracked.
It offers ultra-fast VPN servers that allow you to enjoy an optimal connection wherever you are.
You can hide your IP address for secure browsing and at the same time this App ensures that it does not keep records of your online activity.
It offers stable connection, unlimited VPN service and is completely free.
It allows you to watch videos in real time, via streaming at super speed at any time without restrictions.
Option to speed your video games no matter how heavy they are and play online non-stop.
Turbo VPN avoids blocks and firewalls that prevent you from accessing a certain website, while protecting you.
It is the safest VPN App; it is encrypted in AES 128 bits for your online data.
You can make your own streaming videos or download them of any subject at an incredible speed.
Turbo VPN is compatible with almost all WIFI, LTE, 3G, 4G networks and with all mobile data companies and the best part is that it has no bandwidth limit.
This App does not ask you to register unless you prefer to enjoy the Premium version with additional benefits.
In conclusion, you now have what you need to start a secure, fast and unblocked browsing with Turbo VPN. Don't wait any longer and start enjoying their service.
More info
Package Name
free.vpn.unblock.proxy.turbovpn
Requirements
Android 5.0+