5
|
|
386
|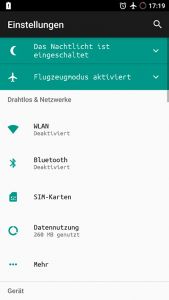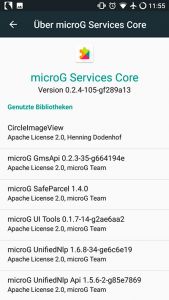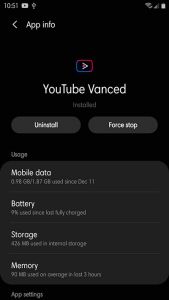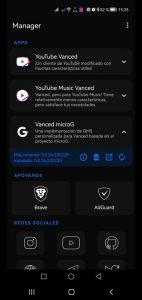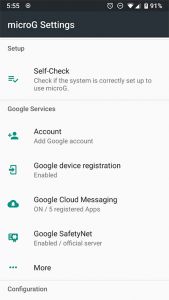 Description of MicroG
What is MicroG?
MicroG is an application designed to duplicate Google Play services on Android devices that lack them. It works with an open source code, which means that it gives you more freedom to run different Apps on your mobile.
The application consists of a specific framework or structure that allows your Smartphone to run easily without a legal app store. Additionally, the App allows you to enjoy the benefits of Google without your online activity being tracked.
MicroG also makes it possible for the apps you have installed on your device to have the ability to access API copies. That is, application programming interfaces offered by Google, as well as Google Maps, its messaging service and GPS functions.
The best thing is that you can already download MicroG for free from our AppMarket and enjoy its interesting features.
Access Google's benefits with freedom
The application works as a framework that duplicates Google Play services on devices that don't come with them from the factory. This way, you will be able to install them without any problem and all the applications of this platform will run correctly.
To download this App, your device must have a ROM, or reading memory, without Google Apps. Also, this memory must be compatible with a signature faking, a program that supplants the permissions or signature of Google services.
Once you download the App, you will have access to the functions offered by Google totally free, without Google controlling your operating system. Additionally, when browsing the Internet, Google will not track your activity and the annoying cookies from some sites will not appear in your preferences. Apart from this, by not sharing your data, you will save your mobile battery.
In fact, with this App you will have the freedom to install applications on your device that aren't in the app store. Here, you have the option to enable or disable features of these Apps as you prefer. 
Use your mobile without restrictions
The operation of MicroG on your device is intuitive, giving you full control. For example, no rooting or modification is required for installation. It's installed as an APK file and executes its functions quickly. It's also compatible with phones without flashing or without having had a factory reset.
Other features include:
It consists of a core of GMS services or GmsCore, an extensive library that gives you access to Google Apps and their APIs.
Access to GsfProxy that allows you to enjoy Google Cloud Messaging.
Allows you to access geolocation services with Wifi or antenna connection.
Synchronization with Maps API, ideal for downloading Apps that use maps.
Phonesky function that allows you to download all the updates available in the app store.
Finally, MicroG is an application that duplicates or copies Google Play services on Android phones that cannot access its functions. It gives you the freedom to download the applications offered by this giant, without restrictions and without controlling your activity on the network.
More info
Package Name
com.mgoogle.android.gms
Requirements
Android 5.0+