5
|
|
913
|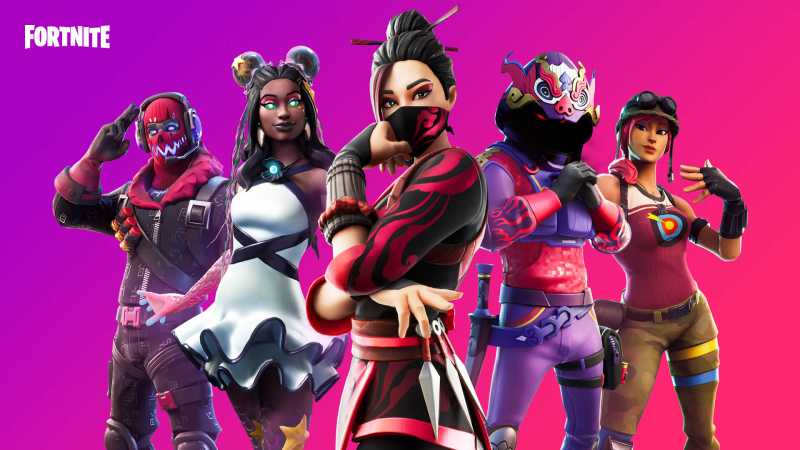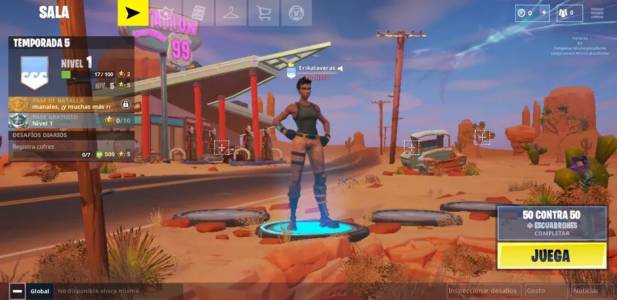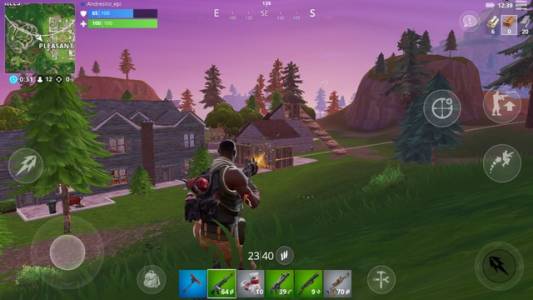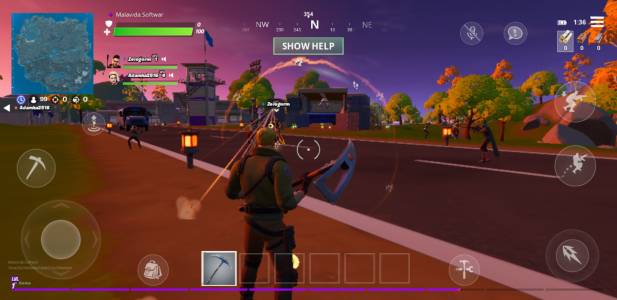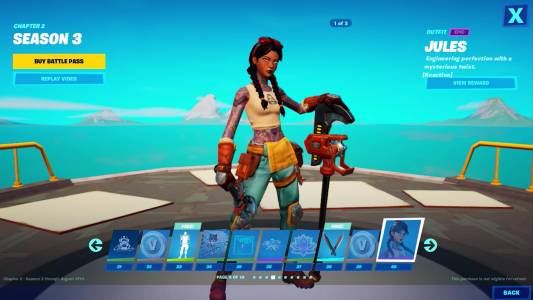 Description of Fortnite
What's Fortnite?
Fortnite is the multiplatform and multiplayer game of the moment.  It's a shooting game, also known as shooter, in third person where you can see the character you represent and move in the direction you want. It has three game modes: Save the World, Battle Royale and Creative Mode.
Since 2017 it's one of the most downloaded games from Epic Games, the company that developed it, that's because it's free to play. Even though the publication of the game was uncertain, it had rapid success and we got Fortnite's android version pretty quick, and it became a world success.
The game consists of a character that lands on an island and must survive among another 99 players to reach the victory. In this path you need to fight enemies, finish missions, defend yourself and advance levels to survive.
In Fortnite's different Seasons and Chapters the adventure turns out more attractive with amazing effects for every type of player. Its 3D graphics, amazing skins, player's interaction and enveloping sound makes it possible to play for hours.
Gather materials, build and shoot to be the victor!
Since its publication, Fortnite has become a mass phenomenon that no one has been able to stop. With free for all battles or just by enjoying games on platforms like Youtube or Twitch, it's been useful to generate earnings, consolidating itself as the best download of the moment.
The graphics are a mix between cartoons and comics that allow you to play on iPhone, PC Windows, PS3, PS4, Mac or Xbox and enjoy the action to the maximum. Also, the android smartphones and tablets have the same online game dynamic, with some disadvantages versus one that plays on console.
To those who choose the Save the World game mode, the player joins other 3 partners that cooperate to reach a goal. When they land on the island they get materials like wood, brick and metal to build things. Then, you need to look for guns to defend yourself.
In real battle or Battle Royale up to 100 players compete as solo, duos, trios or squads that, when falling from a bus, must seek resources to win the goal. You can play in determined duration rounds where your chances of winning get reduced. The last one alive wins!
Join more than 350 million Fortnite players
Fortnite started in the videogame world like a game jam or meeting between Epic Games developers. But the mix between Minecraft's building system and shooting games, made them one of the best games of all times. Part of its success is thanks to these characteristics:
It has a creative mode where you can create your own rules and develop your imagination to the next level. There you can build an island with friends and use available pieces in the game mode.
It has updates that include new skins, backpacks, weapons and materials to use in any of the game modes or events.
It's available on our App Market. Also, you can follow news on social media.
The minimal requirement to install this app on a mobile phone is Android 7.1. For the APK you need to activate the option "Unknown Sources" on your device's settings.
Fortnite came here to stay. This shows the success that the game has had in the years prior its release. There are many users that wait excited for their new updates and follow expert's games on social media. You can download Fortnite and its latest version for Android from our App Market.
More info
Package Name
com.epicgames.fortnite
Requirements
Android 5.0+
Older versions
24.30.0-25330280-Android
09-05-2023
24.30.0-25280217-Android
02-05-2023
24.20.0-24939793-Android
11-04-2023
24.10.0-24770548-Android
29-03-2023
24.01.0-24665656-Android
20-03-2023
24.00.0-24518431-Android
10-03-2023