5
|
|
411
|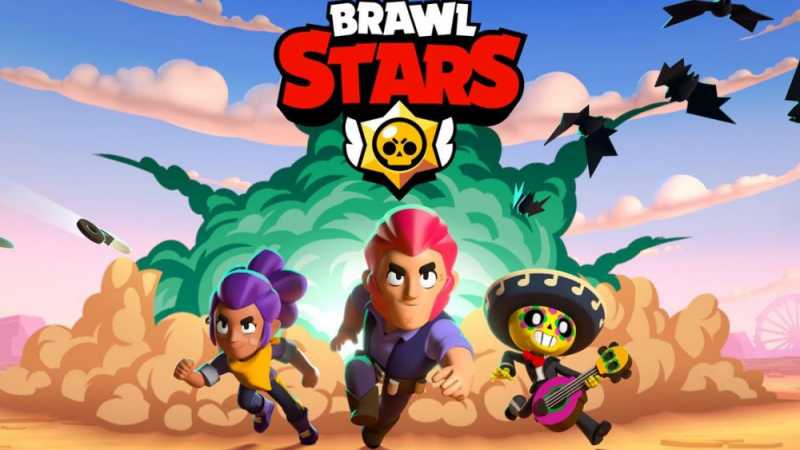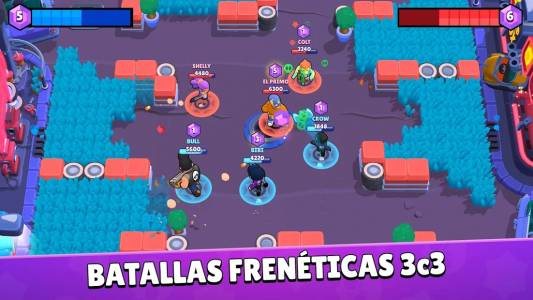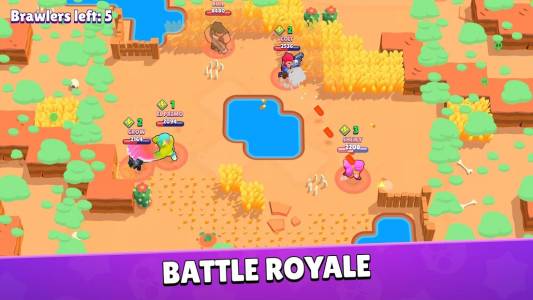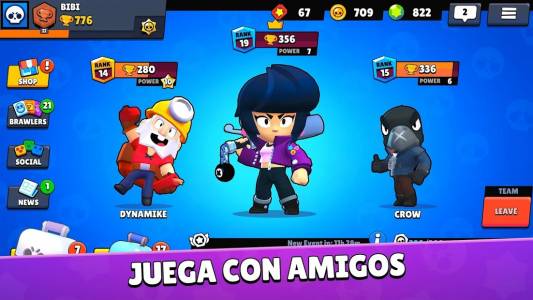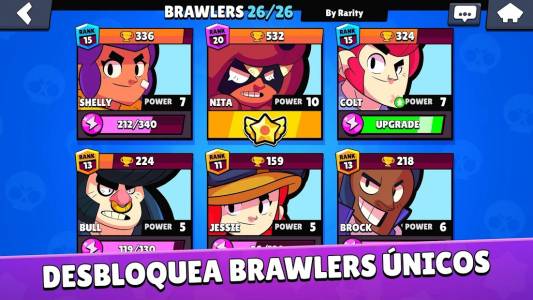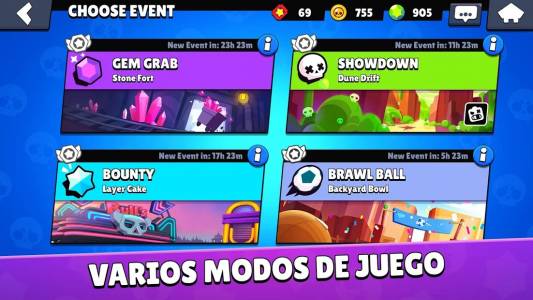 Description of Brawl Stars
What's Brawl Stars?
Brawl Stars is a real time combat game inspired by PC MOBAS, but with a mobile phone adaptation. It's a game where a three-person team faces another three-person team in a scenario, the fun is to avoid obstacles and interact with map elements.
It stands out because it's a game for kids between 7 and 10 years or more, where surviving alone or with your group brings you a lot of fun in three minute matches. By being multiplayer it allows interaction with other players so you can level up skills and attacks. Even though the game is pretty simple, it's super exciting.
When we talk about graphics, the game is defined by being in two dimensions and having a cartoon style. Thanks to that, you don't need big requirements, you can even use the game on Android 4 or a better version.
The field of view of the game is aerial, so you can watch the battlefield or a point of the game in the bottom part of the screen. With simple dynamics, what's ideal is to develop strategies that make you feel excited. You can download this game for free and it's available in our App Market.
A game to teach a lesson to the enemy team!
Brawl Stars has become a sensation because it's easy to control the character using your fingers on the phone. Even so, all you need to do is drag your fingers across the screen to control the character, attack, free special skills and achieve victory over your foes.
The game has a series of tokens that can be used to acquire chests with extras. When you win games. When you start winning games, you can also level up and it will help you rank up and improve competitiveness. Also you can improve your main stats like health, normal attacks damage and super attack damage.
With this mechanic you can download the APK and develop your own game skills. About the game modes, you can find the bounty one to get more stars than the enemy team or fight for crystals in an epic deathmatch.
Supercell's Brawl Star is specially designed for mobile phones with Android or iOS with nice controls and excellent graphics. With each update there are more characters added so you can have more fun, color and fight.
Fun for all ages!
Brawl Stars is a game with attacks, shots, enemies and strategies that has a lot more than violence, it helps develop skills while the kids have a lot of fun. The idea of it staying on the videogames world is possible thanks to the next characteristics:
You can play in different categories, with characters that fit each class or mode. Among the most searched are the fighters mode which are easy to use and tanks some damage.
You can also play with heavy weight, sniper, shooter, healer, etc. Go inside the maps and face the challenges placed by the developers!
Characters are varied so you can use them and unlock them for more fun. Most common ones are Shelly, Nita, Colt, Bull, Jesse, Brock, the ones can be upgraded by getting more trophies.
The game is available in more than 40 languages for an amazing interaction.
You can enter jewel catcher game mode, survival, starfighter, heists, special events and challenges.
It's possible to play online and access the in game purchases to obtain accessories.
In conclusion, Brawl Stars is fun with players from all over the world. With an attractive aesthetic it's the multiplayer game everyone was waiting for. With a lot of worlds to discover, updates don't keep people waiting.
More info
Package Name
com.supercell.brawlstars
Requirements
Android 5.0+