4
|
|
298.5 K
|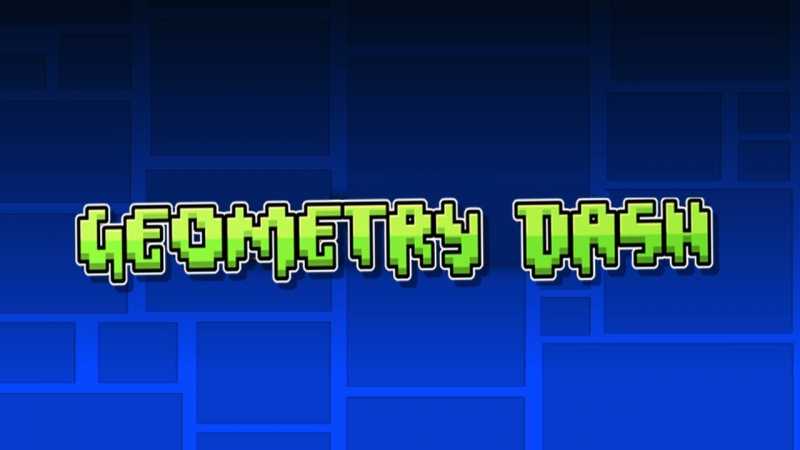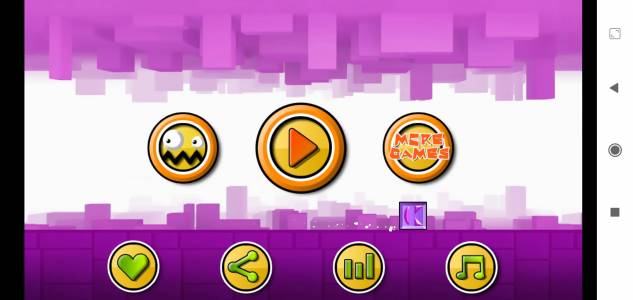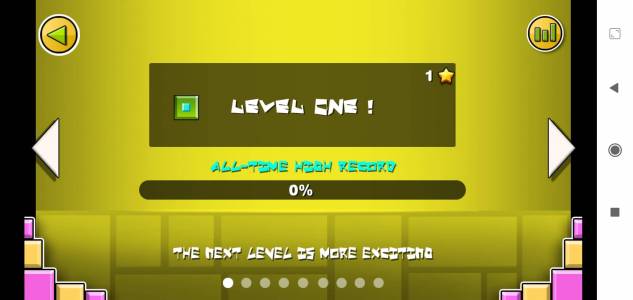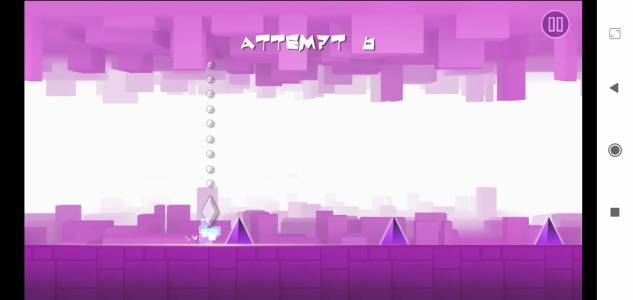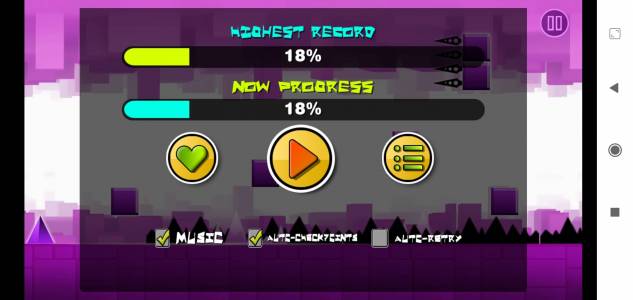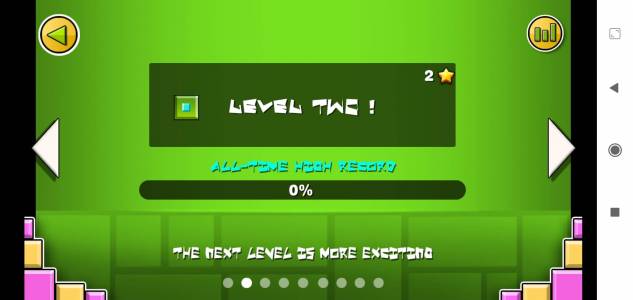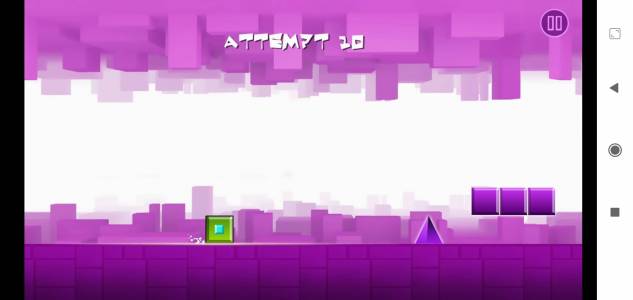 Description of Geometry Dash
What is Geometry Dash?
Geometry Dash is a colorful platform game where you will have to manage a square in different levels full of obstacles. The environments are very well designed with 2D graphics.
The game is very active in all its levels, as the square must run through hundreds of scenarios full of falls, traps and jumps. Its controls allow you to jump just in time and continue your way to the goal. Besides, it has 21 official levels and many more designed by other users.
The game has an excellent reward system with elements such as diamonds, keys, coins, stars and power fragments. It has several game modes, which vary in degrees of difficulty.
The best of all is that you can install its latest version from our AppMarket in seconds. So, get ready to jump without stopping in a geometric world until you reach the final goal.
Jump in the middle of scenarios full of obstacles!
The dynamics of the game is very intuitive, the main character is a square that you must go through different scenarios at a constant pace. These are horizontal in 2D and in all of them you will find obstacles in the form of geometric objects, such as spikes, cliffs, fire and traps.
The game controls let you jump fast or fly if necessary, with the objective of winning the game. When you start the game, you must move the square always forward, jumping only when you see obstacles. You must concentrate as much as possible and get the three hidden coins in each level, if you fail to jump you lose the game and you will have to start again.
Geometry Dash also has 7 game modes called vehicles, which present different behaviors. These are the ship, cube, ball, robot, spider, wave and UFO. When using each of them, you'll get portals that let you change the vehicle, size, speed, gravity, position and direction. Additionally, you will find a practice mode, to perfect your moves.
Apart from this, the game has 21 official levels, with an attractive mechanism that gives you the option to design customized levels. They can be of any length, duration and difficulty level you prefer. For example, they can be minimal, short, medium, long and extra long.
Additionally, creating your own levels allows you to share them with other players, where you can crown yourself as the winner. On the other hand, the game has colorful graphics, retro style, with very well designed geometric objects. It synchronizes with the Newgrounds site to get music and play at your own pace in intense games.
Avoid obstacles and reach the finish line
Geometry Dash is an excellent game that has been optimized for Smartphones and Tablets. It's available for well-known operating systems such as Android, iOS and Windows Phone. It presents an excellent fluidity in all its levels, with constant improvements and these other features: Level editor to create and customize your own, with the possibility of sharing them.
Collection of customizable objects that you can interact with.
As you progress you unlock new icons and colors to customize the square.
It has a practice mode to perfect your game strategies.
It has a soundtrack that gives rhythm to all levels while you jump or fly.
Reward system with different elements that will increase your score.
The game is frequently updated in all its functions.
In conclusion, Geometry Dash is an excellent 2D platform game where its main character is a square. This one must jump in the middle of geometric obstacles until reaching the goal and winning.
More info
Package Name
com.robtopx.geometryjump
Requirements
Android 2.2 o superior