0
|
|
272
|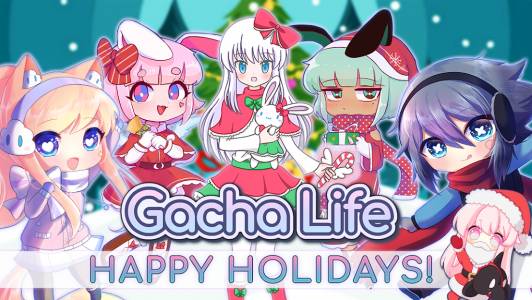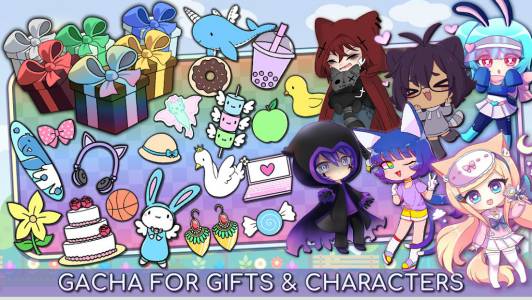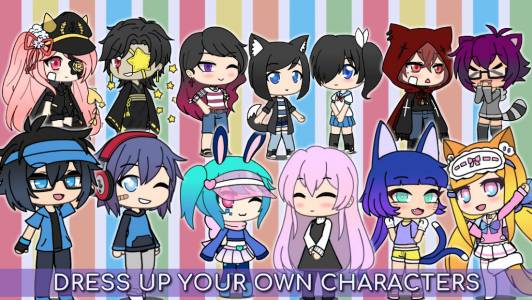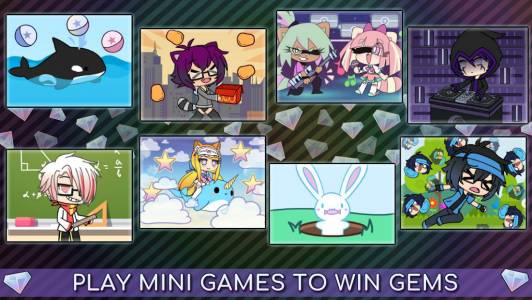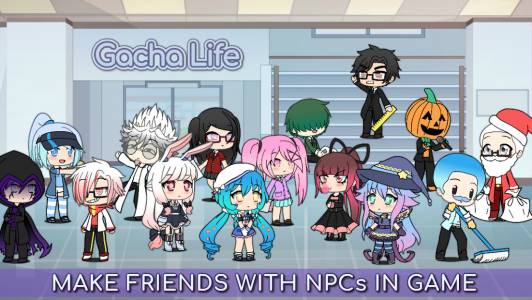 Description of Gacha Life
What's Gacha Life?
Gacha Life is an app designed to create anime characters to use them in different scenarios. It has become popular in recent times among children who love anime. They can develop their creativity to the fullest by creating spectacular outfits and costumes to play.
By downloading this app for free on your Android or iOS device, you can access a full range of characters. These can be attributed to personality traits, physical appearance; face, hair, skin color, movements, and even a personal touch of communication or movement.
After creating the characters, it is possible to recreate various game scenarios where creativity has no limits for fun. Parodies, wars, and unlimited stories are part of this amazing game. Besides, it is complemented with the option to chat with other characters online or participate in established mini-games.
Enjoy freedom for creating with Gacha Life! In addition to assembling the characters, inventing stories, or playing games with the protagonists of this world, you can access a photo studio where you can capture images in any scenario. The app will give you a lot of fun and entertainment.
Create fun characters and stories
Creativity has no limits with the functions offered by Gacha Life. To start using it, download this app from our AppMarket, and install the latest version on your mobile device.
Then, you can open the app and on the home screen, choose the option to customize the character by changing the color of hair, skin, height, dress, among others. Once the visual changes are completed, create a profile to set all the details.
In the studio mode, it is possible to create scenes using the previously created characters. Place them on screen, edit the background, add props, set up all the changes, and take a picture of the scene. Add dialogues, facial expressions, movements, and different backgrounds to make up a story. If you like the way it looks, save it.
You can play in the available mini-games to have some fun and win gems for free. You have the option to claim rewards for playing, subscribing to the developer channels, and watching short videos. As for the graphics, it should be noted that they are set according to the anime genre, the Japanese animation fashion.
Creative freedom for all ages!
Gacha Life is synonymous with creativity. Although improvements are expected with every update, you cannot stop your imagination with this game. It has been developed under the category of the educational game due to the following features:
It allows you to create characters from the anime world by combining outfits, costumes, hats, accessories, facial features, and even weapons to create stories with them. This encourages creativity and teaches you the importance of diversity.
You can create animated, funny stories with some realism for more fun. In them, you can combine sketches and establish situations in which it is necessary to act.
So that it is not all part of the ingenuity and creativity, you can access the mini-games with which you can win rewards in the game and have fun.
You have access to several modifiable scenarios to create frequent situations, for example, the school. Talk to other users and develop some social skills.
It is a light, simple, intuitive app that can be installed on Android or iOS
In conclusion, Gacha Life is one of the games that is classified in an educational category with which children may have fun while exploring their creative side. Inspired by the anime environment, it is an attractive tool to have fun while creating.
More info
Package Name
air.com.lunime.gachalife
Requirements
Android 4.0 y versiones posteriores