5
|
|
563
|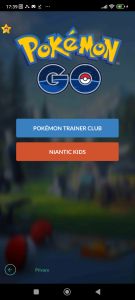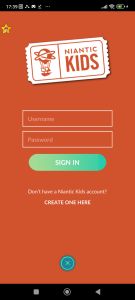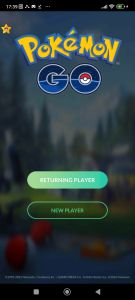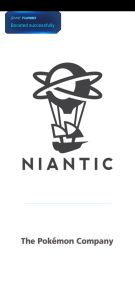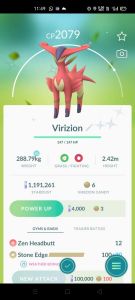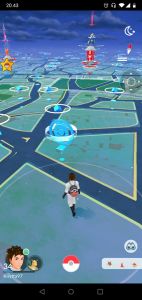 Description of PGSharp
What is PGSharp?
This application is a MOD that will allow you to play Pokémon GO in different locations around the world, all without leaving your home. Through this mobile app, you will manage to catch all the pokemon you always wanted to have in your collection, looking for them anytime, anywhere, without limits or restrictions of any kind.
You should know that this application is a spoofing tool, which uses location spoofing to allow you to change your real location. This method of gameplay is illegal and can cause you to be penalised in the Pokémon GO game and have your account deleted, so you will need to decide responsibly if you want to use it.
PGSharp was created out of a need for many players to have a balanced game, as there were different pokemon that they didn't have access to because they were in specific locations, too far away for Pokémon GO users usually. Thus, several people sought to remove the restrictions to enjoy the game freely.
Using this tool, you can play Pokémon GO as you know it, with the same graphics, animations and Pokémon you know and love. With PGSharp you will also get other tools that will help you find the best pokemon more easily, allowing you to have an excellent collection.
The whole world in the palm of your hand
Previously it was difficult to find a Pokémon because they were in unreachable places or in circumstances, players would walk to the same locations to go to their classes or jobs, where they could not find anything. With PGSharp that's over, from the application you can change country, region or continent with ease.
Without having to leave your home, you can navigate by means of a joystick that you will see on the screen, thus saving money and petrol. Another advantage is that you can increase or decrease the speed at which you travel virtually, reducing wasted time. You can even use pre-determined routes to get around automatically.
The most striking feature of PGSharp is the teleportation function, because by clicking on a part of the map, you will arrive instantly. A great help that this MOD also offers you is the radar, which keeps scanning nearby areas to find pokemon that might interest you, so it's a good idea to activate it.
Finally, PGSharp gives you a better chance of finding pokemon with an individual value of 100 through radar monitoring. It also allows you to set up custom GPXs and have a list of favourites available for when you want to use them. Additionally, PGSharp has a paid version with premium features.
Save your location and keep exploring
Another tool at your disposal in PGSharp is the ability to save your location. This will help your user not to reappear at your real location when you open the game, allowing you to keep travelling in other areas virtually. This modified version of Pokémon GO brings few but very practical changes, as well as others:
Auto-walk function available, so you don't have to control your character all the time.
Map updates are carried out frequently, with some delay in relation to the official app.
The latest version is available for devices running Android 4.4 or higher.
Access to an enhanced version of PGSharp via in-app payments.
The app is safe to use, however, it is recommended to use a Pokémon Training Club account to avoid damaging your main account.
Switch countries and regions in seconds as you catch your favourite Pokémon, use our AppMarket to get PGSharp!
More info
Package Name
com.pokemongo.sharp
Requirements
Android 5.0+