4
|
|
25.7 K
|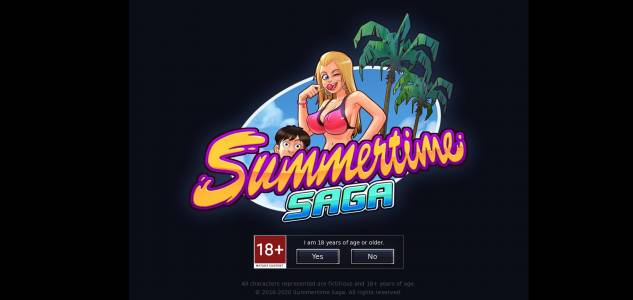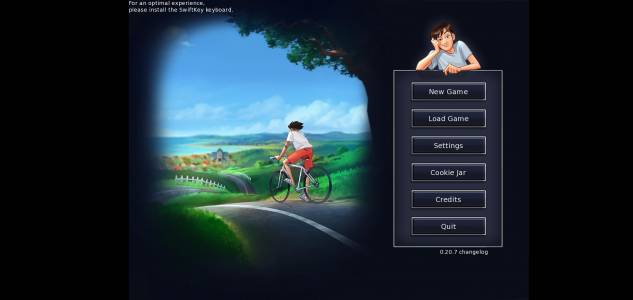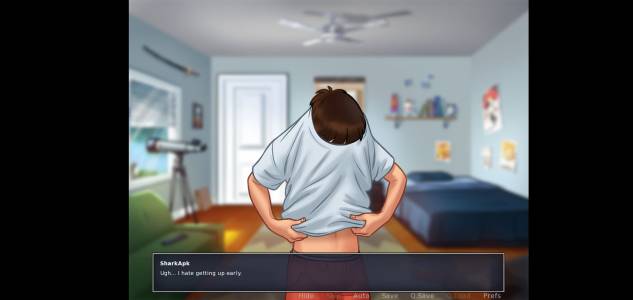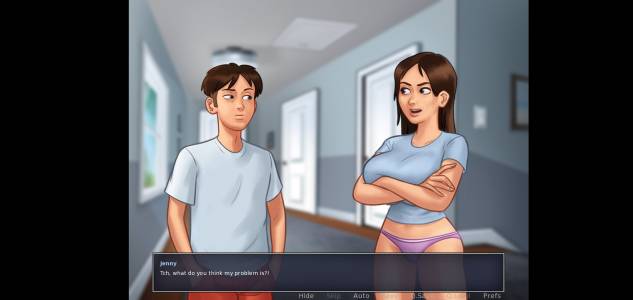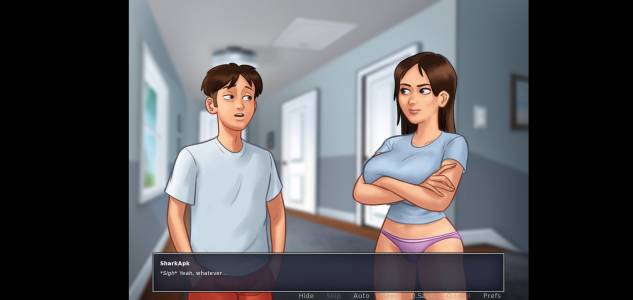 Description of Summertime Saga
What's Summertime Saga?
Summertime Saga is an adult game app that encloses the adventure of a character with a sad story as a consequence of its father's death. When you download the android app for free, you will become a student and protagonist of a novel with high eroticism levels.
It's a high quality dating simulator game for the adult public where you can meet and interact with more than 65 characters. Also, the game has more than 30 locations to visit and more than 20 minigames with the ones you can have even more fun.
As far as the graphic part is concerned, it's a novel with a manga aesthetic adapted to the western public. That's why you can enjoy a comic style adventure, with explicit images for adults and complex situations of adult and student's lifestyles.
Summertime Saga for mobile stands out for being a game where romantic relationships with different characters are part of the action. Without a doubt, the game has hours of content to have fun and entertain yourself with only the controls of the installed game. First person perspective makes the game really attractive.
A classic adventure for adults!
Summertime Saga functioning stands out because it's simple, light and attractive for a special public. To start, download the app's latest version from our App Market and proceed to install the game on the device. The game being in the visual novel category is very easy to use.
The story starts when the main character, to whom you will give life in the game, loses his father in the hands of some suspicious criminals. This way, with only 18 years you already possess an enormous debt, the responsibility of taking care of yourself and continuing your studies in college.
Summertime Saga doesn't follow a lineal format so daily you can visit the places you want and face the situations that are presented with each character. You have three events a day to do before you need to go to bed.
You can slowly level up by participating in different events. Even though you have skills and attributes, you can power them up by going to the gym for a better looking appearance. You can also develop charisma by participating in a rap battle, doing social works or artwork.
An entertaining story with a spicy touch
Summertime Saga stands out for being an entertaining story with a daring touch that many people love. It has a huge variety of plots, scenes, circumstances and arguments that advance and power up the player's skills. Other aspects to take on account are:
It's a title with exceptional graphics that gives a touch of realism to the story. With an update every couple of months you can live different experiences that strengthen the player's abilities.
It's considered an adult game because it has a lot of insinuation scenes with suggesting situations not suitable for kids. This is very important if you share your smartphone with kids.
You can live an adventure where you can customize the protagonist according to the results you're expecting.
You can install this app in an android 2.3 or superior device.
In conclusion, Summertime Saga is a very versatile entertainment proposal ideal for young adults. It has positioned itself as one of the bests of its genre because a lot of people feel identified by the characters. Live the virtual adventure with daily living circumstances and add some spicy touch.
More info
Package Name
com.kompasproductions.summertimesaga
Requirements
Android 2.3 o superior