0
|
|
33
|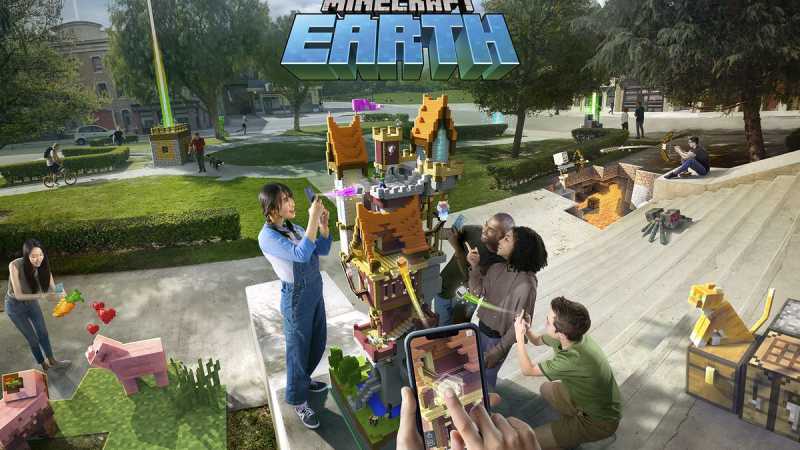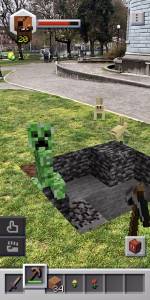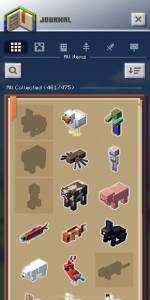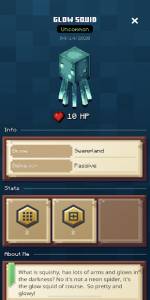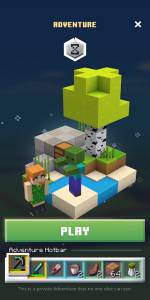 Description of Minecraft Earth
What is Minecraft Earth?
It is an augmented reality game designed for Smartphone, which invites you to enjoy a world of virtual adventures and fantasies. It is the best way to test your imagination by making life-size super buildings and playing with friends.
Let your imagination fly with Minecraft Earth by expressing your creativity as you erect unique life-size construction using the game lens. In addition, this App allows you to interact with the environment around you, build, examine, collect objects and find allies and adversaries in the creatures of the game.
To make it more fun, the game interface creates a whole adventure with risks, obstacles and monsters that you must overcome. Dare to enter dark caverns, without knowing what you might find. You have tools such as pickaxes, ropes and shovels to explore shady places.
In addition, with this virtual game you can share your creating with other players online. Search for valuable items such as rubies and participate in games that are located on the game map. You only have to share the location with them through a QR code either in diorama construction mode or in augmented reality.
Transform your reality and bring it to life size
Minecraft Earth has interesting modes. You will have a whole virtual world with open Street maps, which tells you when to look for blocks, materials and save in the inventory, which is unlimited. It also allows you to see how other players build in real time.
On the other hand, the emotion and adventure are not lacking in Minecraft Earth, they are part of survival. It is here where you assume intrepid risks in which you can win or lose everything. Where do you find the adventure mode? On the map of your game, just click on it, you will find surprises, the content is random.
In addition, the game mode is separate, it does not influence the construction you have on your board at the moment. In the online multiplayer adventure game mode nothing is saved, you can both build and demolish buildings using whatever you have on hand. Everything is possible while interacting with other players.
Likewise, as you play and gain experience in points you get a level of play. As well as, every 5 levels, you unlock a new building plate with new materials, challenges, creatures and monsters.
Additionally, Minecraft Earth has a dynamic interface that is very easy to use. Its download is free and available for Android and iOS; you just need to have enough space on your mobile. Not only that, this game is of the Free to play type, you can access it whenever you want, download and install this exciting game from our AppMarket.
New aspects of this exciting game
Minecraft Earth was designed for free spontaneous movement. So join the fun together with the Minecraft community. Get to know and enjoy its highlights:
New challenges in each construction plate, design and create life-size.
The limit is your imagination, you can create whatever you want, for that, explore, search and get to work.
You can polish your skills in the adventure mode, by interacting with other players in real time.
It allows you to invite your friends to your construction plate through a QR code either in diorama or in augmented reality.
Its download is free for both Android and iOs.
Its latest version has excellent new features, purchases with real money have been eliminated.
Likewise, they have announced new content for your entertainment as well as new and rare materials for spectacular constructions.
In short, you already have what it takes to start building in augmented reality everything you imagine alone or in company, make up your mind and show the world all your ingenuity.
More info
Package Name
com.mojang.minecraftearth
Requirements
Android 8.0+