0
|
|
30
|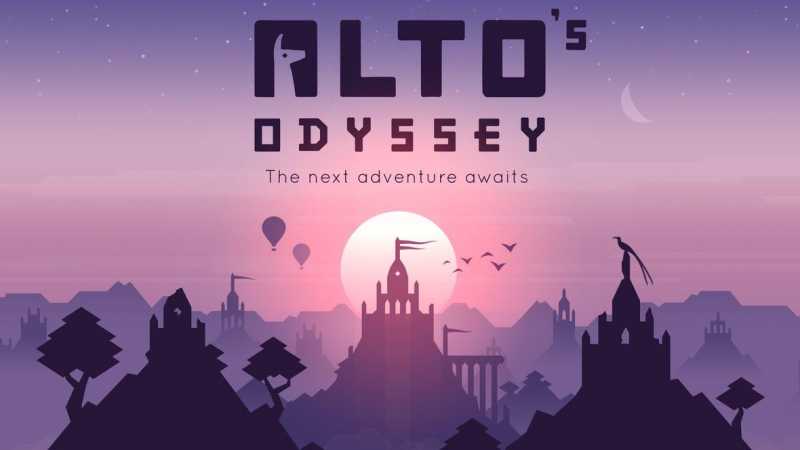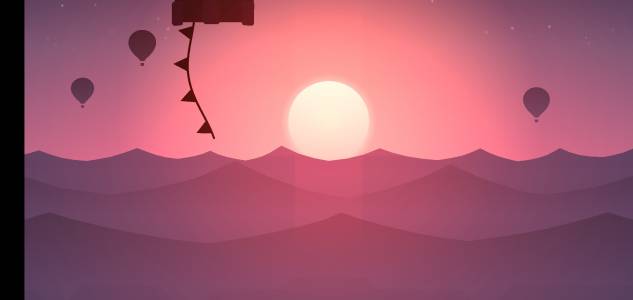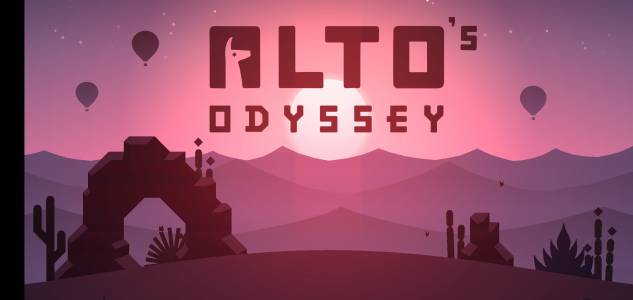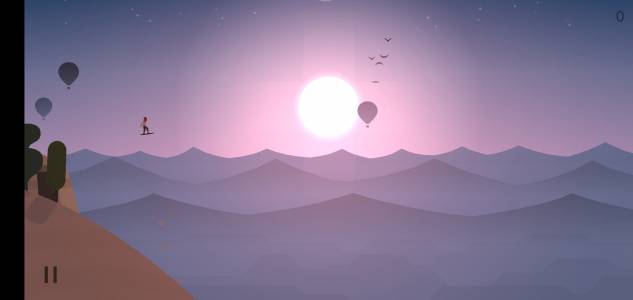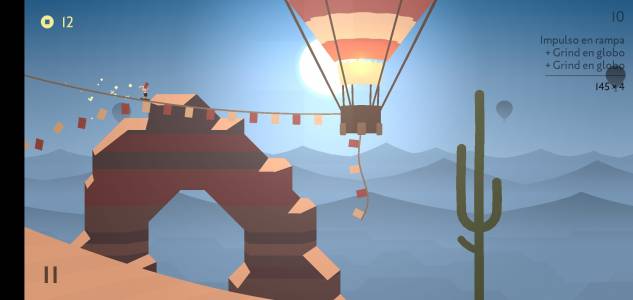 Description of Alto's Odyssey
What is Alto's Odyssey?
Alto's Odyssey is an exciting and attractive endless runner game, sequel to Alto's Adventure. It has a lot of action, challenges, obstacles and guaranteed fun. You will be able to enjoy beautiful landscapes on your board, this time you leave behind the snowy villages and move to the desert.
In this new adventure you will change the snowboard for a sandboarding one, so the fun will be doubled. The developers have endowed the game with beautiful golden landscapes, the route has ancient civilizations in ruins, water oasis, sandstorms and many challenges or surprises.
Additionally, Alto's Odyssey maintains an intuitive and user-friendly interface in its gameplay style. You just have to press the screen and your character will start doing acrobatics in the air; be careful when you fall, since that's where your adventure starts. You will go through temples, hanging bridges, and hot air balloons to jump and get more impulse, so be careful with them.
On the other hand, if you are new to the game App, you have a tutorial to start the fun right away. The infinite runner dynamic says it all, just be careful to do the tricks well and always be on track.
Jump with Alto's Odyssey to the beauty of the desert
Alto's Odyssey offers you action, tricks, challenges, with this super fun installment. When the sand tornadoes appear, the game plane changes and you will be suddenly transferred to another scenery. The mountains are climbable so you can grind down them, on the walls and perform cool tricks on the curb.
Also, trying to get as far as possible in the game is the goal in Alto's Odyssey. Along the way you must complete missions that will help you level up and thus play with all the fabulous characters that will be unlocked.
It should be noted that it has changing sceneries between day and night, along with beautiful images. On the other hand, the game has a soundtrack that will surround you in a wonderful way and make you feel comfortable while playing it.
Likewise, within the game you will have the help of birds of paradise that collect coins for you, jars that grant powers for a while when you break them. They also attract more coins and save you from a poorly executed stunt.
Don't miss the chance to download and install Alto's Odyssey from our AppMarket. It's available for Android and iOS, you only need to have an Android version higher than 4.1. Also, it doesn't take up much space on your mobile.
Dare and slide down the dunes of excitement with this game!
Undoubtedly, the developers of this game thought of everything, this endless runner isn't just jumping through kilometer-long routes, it contains challenges. In each race there are three objectives, escape from lemurs, jump on a certain number of balloons and slide down ropes for a long distance.
As you complete the challenges and objectives of each game you will earn coins, level up and unlock characters with unique abilities. At level 11 you will be able to perform spectacular acrobatics in the air.
Other relevant features are:
It's a game that has a simple interface to control, with smooth controls.
It consists of 180 objectives that you must fulfill as you advance in each level.
It has high-resolution graphics with different elements such as castles, rocks, canyons, dunes and hot air balloons.
In each level the weather varies, water currents, wind whirlpools and sandstorms can occur.
In the game you will get 6 different characters with varied skills.
Includes Zen mode, no objectives, no power-ups and coins, its purpose is to relax you.
It offers integrated in-game purchases.
Finally, Alto's Odyssey is a fun video game, where you will have a different adventure in the desert with different elements and challenges.
More info
Package Name
com.noodlecake.altosodyssey
Requirements
Android 5.1+