5
|
|
31
|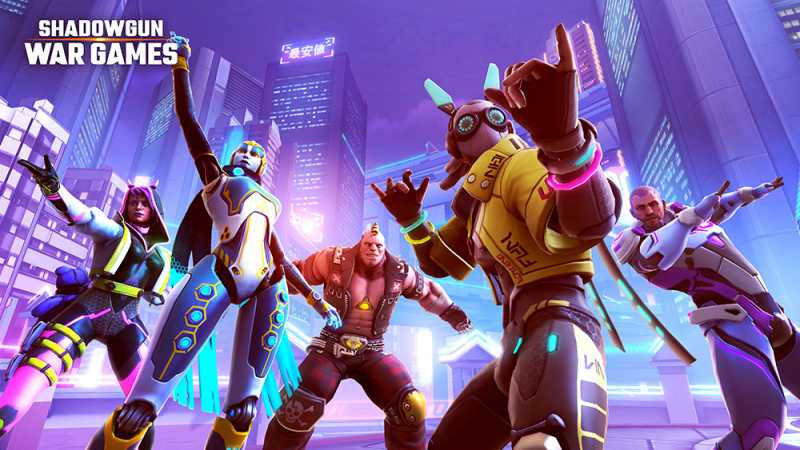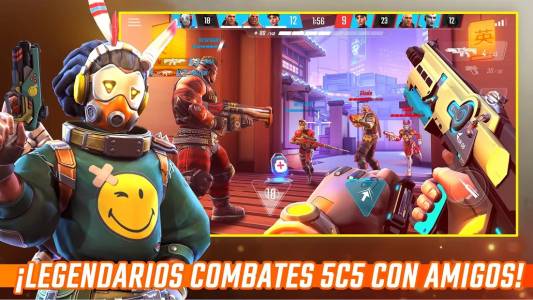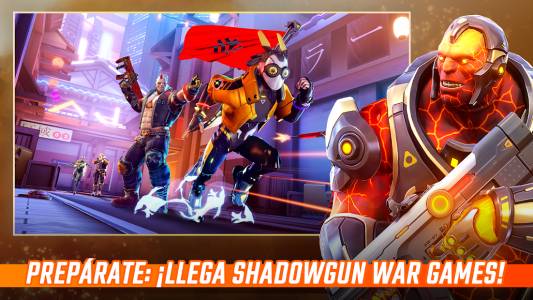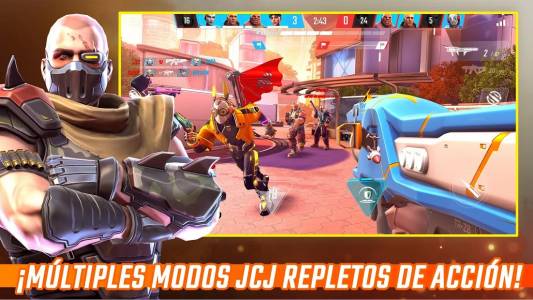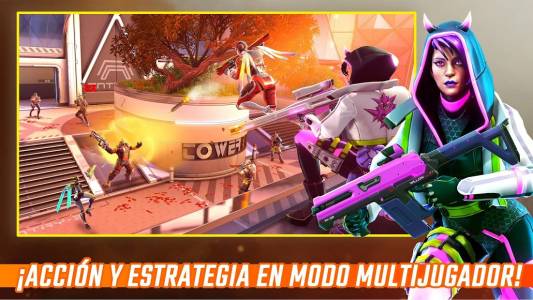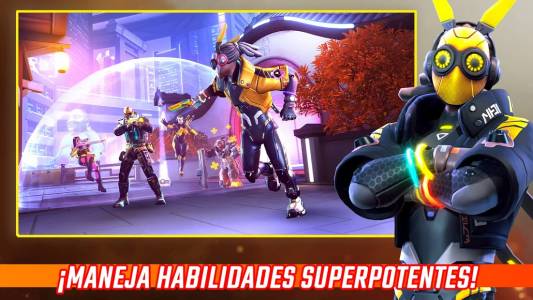 Description of Shadowgun: War Games
What's Shadowgun: War Games?
Shadowgun: War Games is an online tactical first person shooter game, multiplayer and available for iOS and Android phones. Overwatch style, you can enjoy a variety of game modes where you can fight with friends against players from every part of the world.
The game consists of a 5 versus 5 battle to capture the flag or enter team deathmatches. This game is considered one of the bests in the mobile market because it presents an attractive, fast and dynamic interface.
The graphic part stands out from the rest of its genre because it's pretty realistic and provides a frenzy that characterizes this type of game. Also, this game has well cared for maps, characters with amazing skills, heroes and rank unlock that add excitement to each game session.
The best part of all is that this game is free to play and you can download its apk from our App Market. Likewise, this game doesn't have advertisements on it, but it has a micropayment section to obtain battle passes, avatars, skins, gestures and other cosmetics to enjoy the game.
War entertainment with the best graphics!
Shadowgun: War Games has two different and amazing game modes. The first one is a 5v5 teams duel to death where the objective is to eliminate your opponent and get the highest number of kills. Second one consists of capturing a flag and retrieving it to your base to add points and win.
This is a fun game with a little touch of complexity for beginners. To start, you can choose a starting character, Slade, Revenant or Sara and each one has skills and styles way too different from the other one.
As the game progresses, you can unlock advanced characters with the ones you can bet for other strategies. Regarding the control system, these are adapted to touch devices, with the left thumb you control your character and with the right thumb you aim. Shooting is automatic.
Same way you unlock new characters, you can grab new skins and to shape your heroes. In the settings menu you can customize the design and controls to your comfort. A similar experience to a console or pc.
Discover the exciting world of Shadowgun: War Games
Overwatch fans enjoy playing Shadowgun: War Games at its best. Without a doubt, this app has all things necessary to fight and defeat the most enemies possible to advance. The things that make this game one of the most addicting are:
Its amazing graphics section and personal user customization.
The challenging clashes that take over at any part of the world, including arenas, maps and events that happen all around Shadowgun. There are challenges for all levels.
It's a fair game that rewards combat ability and strategy with a matchmaking system that helps you find similar level characters to yours.
Available in the adventure action category, only requirement is Android 4.0 or a superior version. Also available in more than 40 languages.
In conclusion, there's still much more to discover in Shadowgun: War Games. It's a world full of fun, attacks, adrenaline and action that allows you to enjoy epic battles in a clash to death. Teamwork, coordination and strategy are key to achieve victory.
More info
Package Name
com.madfingergames.wargames.shooter
Requirements
Android 6.0+