0
|
|
126
|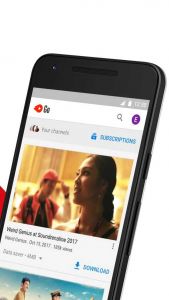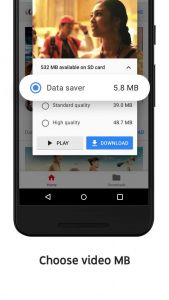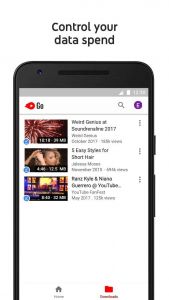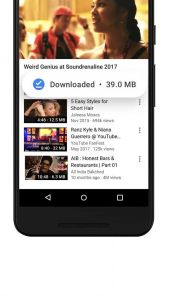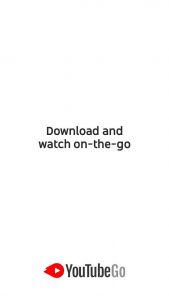 Description of YouTube Go
What is YouTube GO?
This is the official YouTube application for viewing videos on mobile devices, aimed at devices with low memory or limited internet access. Through this App available for Android operating system devices, you will be able to enjoy YouTube in a more efficient way and without having a good internet connection.
From this mobile application you will have the opportunity to access the world's largest collection of videos, which expands daily. You can find all kinds of videos, from news, sports, news, games, romance, movies, horror and much more. Everything is available to watch live or whenever you want.
The main feature of YouTube GO is that it allows you to download videos to your mobile device. Just search for the video, locate it and click where it says download, once there, a menu with various resolution options will be displayed. You can download the videos in HD or in standard or low quality if you wish.
Once you have downloaded the video, you can watch it from the menu tab dedicated to your playlist. This way, you can watch the videos you want even if you don't have an internet connection. That is, as long as you have downloaded the content beforehand using WiFi connectivity or mobile data.
An app for low-memory devices
YouTube GO is part of an initiative by the company to provide its services to people with low-end devices or for those who don't always have internet. The app weighs very little, making it efficient and easy to use, as it is free of all the extra features that the official YouTube app has.
YouTube GO syncs with your Google account, so just like the main app, it will offer you content tailored to your preferences on the main screen. In fact, subscriptions to different channels are maintained, as is the possibility of liking your favourite videos, what you don't get is the possibility of commenting.
Onceyou've watched the videos, you can delete them to reclaim the space you need on your phone, keeping your storage free of content you no longer use. And because you download videos only when you are connected to a network, you help save data and avoid unnecessary data loss.
This app is optimised to run smoothly and quickly regardless of whether your smartphone is one of the newer or older ones. So you won't have any crashes or delays in the use of the interface, much less in the playback of videos, everything will work at maximum speed, allowing you to enjoy it comfortably.
Data savings and download limits
If you have a data plan that doesn't allow you to download a lot, YouTube Go will help you. You can set a mobile data limit in the settings, so when you want to download more videos from your account, you'll be alerted. In addition, you can share downloaded videos via Bluetooth. YouTube Go also offers you more:
Optimised video downloading, no matter how slow your internet connection is, files download quickly.
Option to store videos in the phone's internal memory or on the SD card, for more storage capacity.
Ability to replay videos as many times as you want without additional charges and without spending more data.
Application only available for devices running Android 4.1 or later.
Don't let a device with limited features deprive you from enjoying your favourite content, download YouTube GO from our AppMarket!
More info
Package Name
com.google.android.apps.youtube.mango
Requirements
Android 5.0+