0
|
|
29
|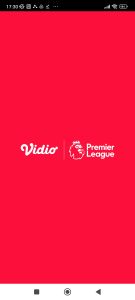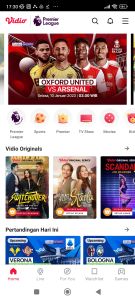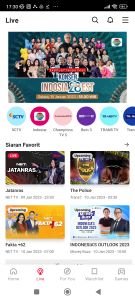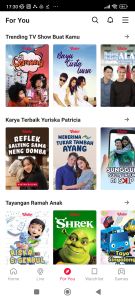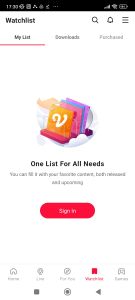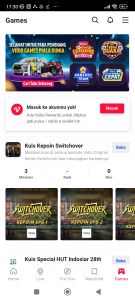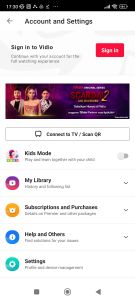 Description of Vidio
What is Vidio?
Vidio works as a streaming platform dedicated mainly to Indonesia, offering the most current and popular content. From this tool you can watch content on Android or Apple devices.
This mobile entertainment centre works in a simple way, giving you the opportunity to enjoy the series and films you like the most. You will be able to enjoy national or international content in a simple way, all displayed in an organised way for a better visualisation of all the categories that exist in Vidio.
In this application there are different popular channels, mainly from Indonesia, among which stand out Indosiar, RANS, Ajwa TV, Kompas TV and many others. You can also find channels of international origin, including beIN, ABC, NHK World Japan, NBA TV and many more, with up-to-date programming.
Its simple interface allows you to simply search by category for what you want to watch, then just click on the channel and search for the series or movie. The process is simple and the navigation menus are very easy to use, you can even create a playlist to watch different videos whenever you want.
Live programming available at all times
Once you download and install the latest version of Vidio, you'll be entertained for hours to come, because apart from recorded content, it also has live programming. Whether you want to watch a national news channel while sipping your coffee or a World Cup football qualifier, it's all available in the channels section.
From Vidio you can watch all the live games you want, whether it's baseball, volleyball, football, golf, basketball, American football and more. You'll even have a schedule that organises the events you can watch during the day, whether it's Champions League football games or European league games.
Another advantage you will notice when you install this application on your mobile phone is that it will allow you to watch original movies and series, with the best known actors from Indonesia and nearby regions. There is programming from Hollywood, Bollywood, Korean dramas, Animé, Thailand and even a section dedicated solely to young children.
Also, you will have the possibility to listen to the content in its native language or to change the audio and subtitles, all in a quick way. This way you can understand every sentence spoken in movies, series or sporting events. All these options are available for a monthly subscription fee on Vidio.
A high-quality content centre tailored to your needs
In this entertaining mobile App you can enjoy a wide selection, which is expanding every day to offer you more choices. You can create a list of favourites and even leave reviews of the most entertaining programmes you have seen through a user. By downloading this App you will have the following benefits at your disposal:
Different screen resolution available, which adapts automatically for small devices or large computers such as tablets.
Possibility of viewing content in high definition, through a stable internet connection via WiFi or mobile data.
Different subscription plans available, monthly, quarterly, half-yearly or annual, with payments through the application.
Android 4.1 or higher is required , as well as iOS 13.0 or higher.
Access our AppMarket to download Vidio to your device in a few easy steps.
More info
Package Name
com.vidio.android
Requirements
Android 5.0+
Older versions
6.13.10-22007fe869
25-09-2023
6.12.7-797393d486
18-09-2023
6.11.6-c6fc6c310a
31-08-2023
6.10.6-8e0d3b712b
27-08-2023
6.3.8-80a04c7878
28-04-2023
6.2.6-0cbd587cd9
11-04-2023