0
|
|
390
|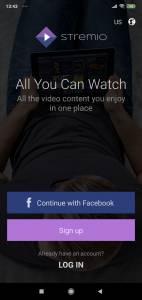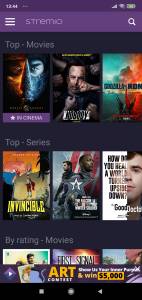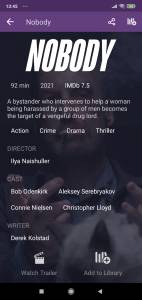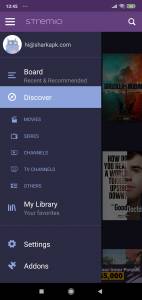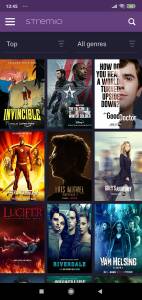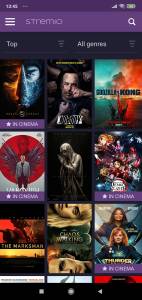 Description of Stremio
What is Stremio?
Stremio is an application that plays videos in streaming, without limitations and it is free. It allows you to add various multimedia content from your device and TV services such as series, movies and video channels.
The application is very simple to use, as you can organize your contents and view them from your memory or App complements. In addition, it has a notification service every time new movies or series are added to the channels you have added, with program recommendations based on your tastes.
Likewise, the App's interface is very well optimized for your mobile devices, with no pop-up ads or banners. All its sections are easy to explore, thanks to its smooth operation. It also offers a catalog with the available programming and you can now install it from our AppMarket.
The graphic reproduction of the videos is in high quality HD, with subtitling options in case the programming is in another language.
Play videos in the best resolution
The objective of this application is to play audiovisual content in streaming quality, in high definition. You just have to register with a user account and start adding as many files as you want.
It is compatible with Android, iOS, Windows, Linux and macOS devices. Whatever device you use, you can manage your content library, inserting your series, movies and videos. In addition, it works with addons, to extend the content available on TV, like news and sporting events.
When adding your contents, you must go to the favorites sections, in the + symbol, there you add the number of movies and series you want. Based on your content, you will receive suggestions of recent movies you can download, as well as notification of new content available.
Thanks to the addons you can add content from Netflix, Twitch TV, FilmonTV and YouTube, with access to all the programming it offers. In addition, the App offers content that can be obtained through plugins. For example, there are the official and community ones.
With the official you can watch series and movies from WatchHub, as well as shows from Bravo, iTunes, Hulu and Amazon. It also gives you access to YouTube and its channels, without advertising, with constant notifications of new content. Moreover, it has the Open subtitles function, which allows you to subtitle content in other languages.
For its part, the community channels are Vodo, with exclusive Hindu programming and all Netflix original series. Another highlight of this App is its security, you don't need to install additional APKs for its operation, since everything is in streaming quality.
All playback options in a single App
Without a doubt, Stremio stands out for its simplicity, powerful player and centralized operation. It registers and analyzes your content in order to offer you the best programming with views of each series or movie. In addition, it provides links to legal downloads, from other platforms with exclusive programs.
Likewise, it stands out for:
Offering subscription programs and free channels properly organized in folders in the drop-down panel.
Providing notifications about the inclusion of new series and movies available, with the possibility of configuring the news according to your preferences.
Being easy to manipulate when adding content and addons.
Having support for Chromecast, in this way the playback will be light, crisp and high quality.
Having a Lite version, which adapts to devices with less storage capacity.
Offering secure multimedia content links, free of malware and viruses.
Frequently updating its functions on the quality of playback and television material.
In short, Stremio revolutionizes the way you watch movies and series from your mobile. It is compatible with different operating systems and devices. It offers the best streaming experience and very clear audio.
More info
Package Name
com.stremio.one
Requirements
Android 5.0+