5
|
|
139
|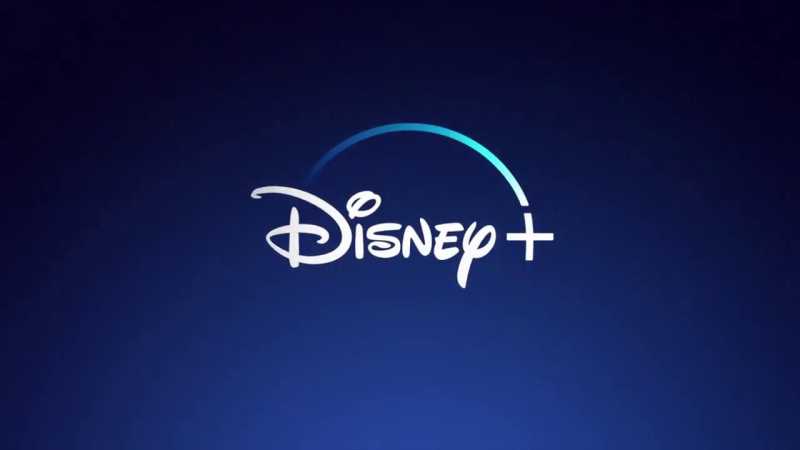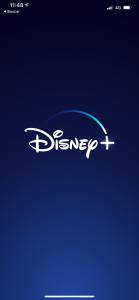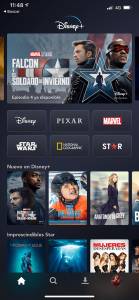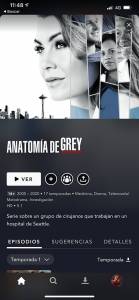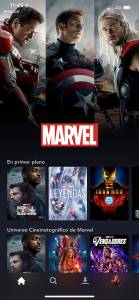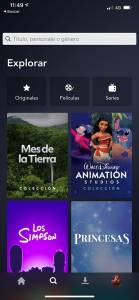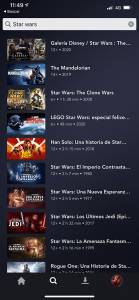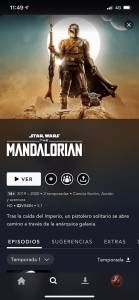 Description of Disney+
What is Disney Plus?
Disney Plus is an official Disney app designed for live streaming of movies, series and videos. It is available on IOS and Android, which you can use in different devices like Tablets, Smartphones, Smart TV, Chromecast, Xbox and Chromebook.
In the App you get the best series from Disney, Pixar, Star Wars, Marvel and National Geographic. The programming is exclusive, with premieres, classics, original movies, all on your device.
In addition, its interface has an excellent streaming playback quality. It has the option to download series and movies. It is very simple to use, since it organizes the programming in categories and genres. If you want to enjoy all of its features, you just have to download the latest version of Disney Plus in our App Market.
The best of all is that you can view all the material offline at any time. It has a section with children's content, with the series preferred by the little ones such as Disney Junior, Princesses and Superheroes. Be sure to install this app and enjoy it to the maximum.
Move to a magical world of fantasies!
The operation of the app is very intuitive, you have to register with an user account and login. On its home screen you will find a control panel, with shortcuts to the content in streaming quality, differentiated by categories.
The app has been optimized for viewing its contents on Tablets, Smartphones and Smart TV, with an excellent 4k video playback. It has the option to add up to 7 profiles distributed in 4 different screens, with attractive content for all tastes.
Disney Plus organizes the programming into series and movies in three ways. First, by titles, which are Pixar, Star Wars and Marvel. Second, by collections such as X-Men, Toy Story, The Simpsons and Avengers. Third, through comedies, musical, action and adventure. It Has a content search engine; in case you want to make a precise search.
In addition, the app possesses special or smart categories, where you can make a list with all of your series and movies. This is in order for you to write them down there and then play them back where you left them. You can create another of the new programs recommendations based on your tastes.
Find another list of movies and series with everything that is trending. Apart from this, it has unreleased behind the scenes content from Disney's exclusive series and films, bonus material, trailers and many surprises.
Other exclusive material you get are their Lin-Manuel, Hamilton, Folklore and Taylor Swift musicals. Apart from this, the app has parental control, creating profiles only for the youngest with material according to their age.
In addition, the app allows you to download its contents, maximum in 10 different devices. This way, you can access it whenever you want, without being connected to the network. All of its features are updated regularly, in order to improve your experience.
The best Disney programming on your phone
Without a doubt, Disney Plus is the best app with the best content of the franchise in streaming quality. Recognized series and movies, in 15 languages, are at your fingertips with just one click, with the best graphic resolution and audio quality. It lacks advertisements and these interesting aspects:
Gives you access to Disney classics, past seasons, recognized series and new releases.
The contents are original, exclusive to Marvel, Pixar, Star Wars, National Geographic and Star.
It has the Group Chat function, to watch the programming anywhere with whomever you wish.
Option to perform unrestricted downloads on up to 10 computers maximum.
Offers high quality 4K, UHD and HDR content.
In conclusion, Disney Plus is an excellent free app that offers you the best programming in high quality streaming. It features recognized and original series and movies, which you can watch from any device without network connection.
More info
Package Name
com.disney.disneyplus
Requirements
Android 5.0+