3
|
|
121
|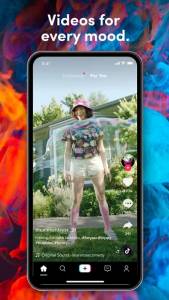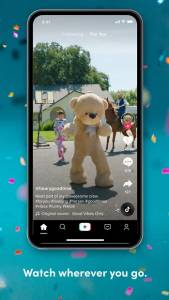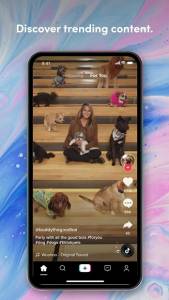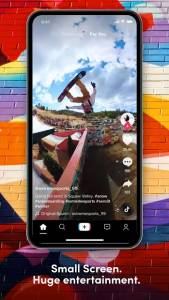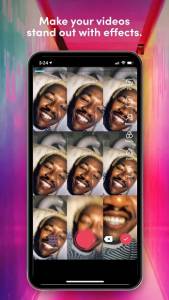 Description of TikTok
What's TikTok?
TikTok is a social network with an app that allows people to record short videos. You can add trendy songs to those clips to make them funnier. Its popularity has reached remarkable levels, sometimes surpassing Facebook, Instagram, and YouTube.
This platform gives users the option of recording videos with functions beyond a social network. It offers up to 60 seconds of recording, its users record themselves doing anything, dancing, playing, cooking, or fooling around while a song plays in the background.
Besides, a multitude of effects, filters, and artificial intelligence or augmented reality functions can be added to each video. By downloading this free app for iOS or Android, you will have hours of fun on your mobile device. This is why it has become the most popular network ever.
One of the outstanding TikTok features is that it brings you closer to the celebrities. More and more people in show business, sports, and entertainment have an account with videos and many visualizations of their content. It is believed to have over 130 million active users.
Explore millions of videos from all categories!
The main function of TikTok on mobile phones is to browse millions of videos whenever you want. To enjoy this famous social network, it is necessary to download the latest version of the app from our AppMarket.
You will immediately start enjoying a wide variety of songs and videos online. You can scroll all its sections and discover what to follow, as well as the video trends on the web. To start recording, you must log in with an email address and set a password.
Now, from the interface, you tap the buttons that intuitively guide the entire recording process. Add the music of your preference, record in slow or fast motion, make dubbing, apply filters and effects, add text or titles, and save the video. You can exchange content privately or share it to gain followers.
On the other hand, due to the impact this social network has had in the world, it is currently used for advertising and even tutorials. People consider this app as a means to make money, connect with their audience or target, and take advantage of its organic functioning.
Edit and share the best videos with your friends
TikTok has revolutionized the world of social networks due to the transcendence in recent times. Despite its controversial security levels, it is still positioned as one of the most used daily. Part of its success is also due to the following aspects:
It began by accepting videos of up to 15 seconds. It is now possible to record clips of up to 60 seconds with the newest upgrade.
The functions for creating, editing, and publishing videos on the web are versatile, varied, and very easy to execute. This has made it possible for an audience of all ages to access as users.
It has a search area that is distributed into categories and genres, making it easier to prioritize content.
You won't see a video twice. The multimedia content of the social network is so extensive that when you watch the video, it will be difficult to watch it again.
It has a variety of stickers, emoticons, images, filters, and effects that are enhanced with each update.
Undoubtedly, TikTok is the social network of the moment. It has been a rival of some other trendy apps because of its wide variety of functions and features. It includes everything you need to share and gain followers.
More info
Package Name
com.zhiliaoapp.musically
Requirements
Android 5.0+
Older versions
More versions