0
|
|
166
|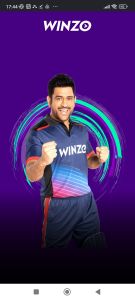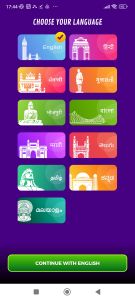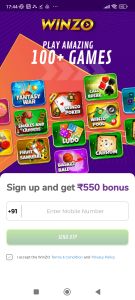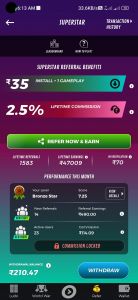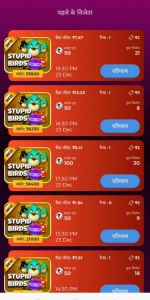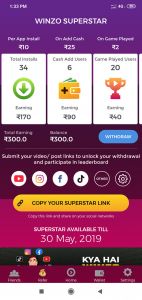 Description of WinZo Gold
What is WinZo Gold?
This is the perfect app for those who dream of winning money by playing. WinZo Gold allows you to earn real money while playing any of the mini-games included in its interface. The goal is for you to benefit from the game, having fun and enjoying the money you generate thanks to your activity on the App.
WinZo Gold is only available to users in India. As this is one of the largest populations on earth, this game has been developed and dedicated to it. That is why WinZo Gold winnings are in rupees, the official currency of India. You can only generate money if you are from this region.
In order to be able to play you will first have to make a deposit of an amount of money that you deem necessary. After that, you will have the opportunity to play more than 25 games where you get to generate rewards based on your score in the mini-games. You can play the ones you find the most fun or the ones you are most skilled at.
Among the most attractive games are Fruit Samurai, Cricket, Crazy Quiz, Space Warrior, Candy Match, Tank War and many more. WinZo Gold has action mini-games, arcade, sports, quizzes and more. A wide selection so that anyone can easily generate real money earnings from their device.
A very attractive referral system
One advantage of this free mobile App is that it gives you the option to generate income passively. Through an efficient referral system with various ways of getting paid. For example, when a contact installs and verifies the App, you will receive about 4 rupees. It doesn't sound like a lot, but it depends on the number of contacts.
You will also have the possibility to receive money in your account every time a referred user uploads money to the app. When the user you sent the invitation to reaches 10 games, you will also receive a reward. Likewise when your contact adds 5 other referrals to WinZo Gold.
The best thing about this mobile application is that it gives you the option to decide for yourself where and when you play. This allows you to manage your time in a way that best suits your schedule. So, if WinZo Gold becomes a source of extra income for you, you can make the most of it, but keep in mind that you won't become a millionaire.
Finally, in WinZo Gold you have the tournaments, competitions in which you will have to show your best level to obtain greater rewards. In addition, you also have the daily challenges, which will help you to keep a streak in WinZo Gold that ensures that, if you meet the objectives in the estimated time, you will receive benefits.
Earn money by playing in your spare time
When you download and install this free application using our AppMarket, you will enjoy having fun, especially while generating extra cash. The instructions and guides included in WinZo Gold will help you to comply with the rules of each mini-game. You also have the following add-ons:
You have easy-to-use controls for each mini-game, with the use of gestures or on-screen buttons depending on the activity.
Opportunity to participate in fantasy sports, where you generate money from statistics and points earned from real activities.
Payments are made to a WinZo Gold compatiblee-wallet, money can be deposited once a minimum amount is reached.
Latest version available for devices running Android 4.4 or later.
Generate income from your mobile easily and quickly with WinZo Gold! This way you can make the most of your free time and earn rewards.
More info
Package Name
com.winzo.gold
Requirements
Android 5.0+
Older versions
More versions