5
|
|
127
|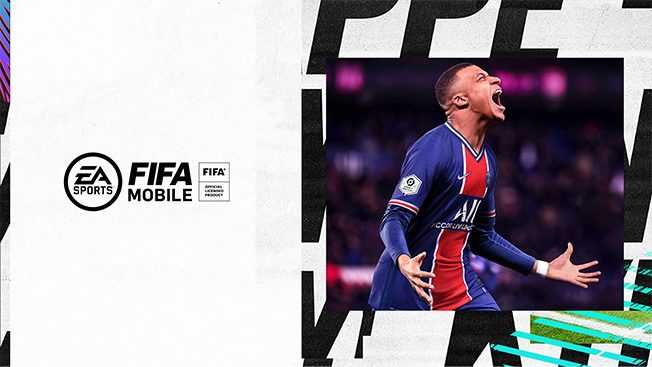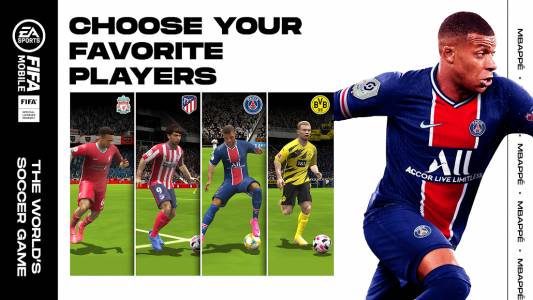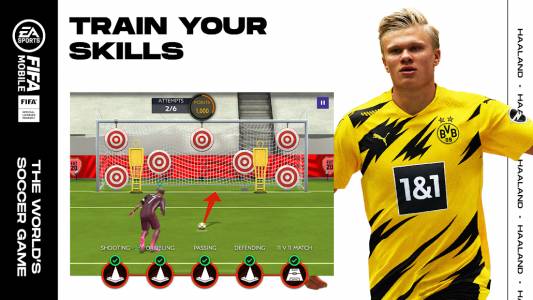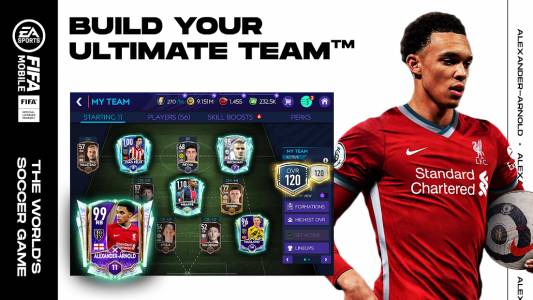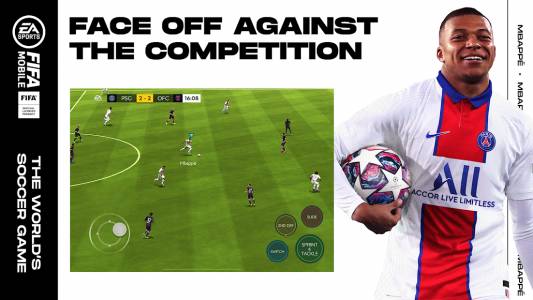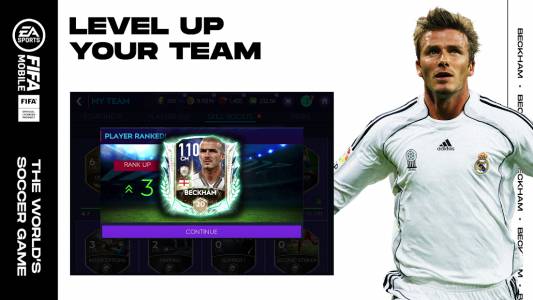 Description of Fifa Soccer
What is Fifa Soccer?
Fifa Soccer is an exciting soccer game, Fifa's official classic version of this sports season. It features a revamped design, optimized for mobile devices that will allow you to get the most out of every match.
The interface presents a new game mechanism, which is explained in the start tutorial with all its relevant aspects. It also has new contents in each phase, such as the option of playing together with other users or alone against the AI if you prefer.
Additionally, the game gives you the opportunity to create your team to face your friends or to choose one of the favorites that appear in the menu. You can choose them from well-known leagues such as LaLiga, Bundesliga, Serie A or Ligue 1, where you will get more than 50 players.
What's more, its latest version is already available in our AppMarket, so you can download it today. So you can make soccer history with icons like Zidane and Pelé.
Enter the soccer field from your device!
Fifa Soccer stands out for offering you the best experience in every match in strategies, shots, dribbles, tackles and games without the ball. All its elements have been optimized for mobile devices, with fast touch controls when executing all movements.
Besides, this game has official licenses of well-known soccer players and teams, so that you can play with real characters. You will have access to Messi, CR7, Neymar, Salah, Oblak, Kane, among others. You will also be able to choose the league you prefer, such as the Uefa Champions League, Europa League or Bundesliga. With these you'll participate in live soccer events and tournaments similar to the real ones.
The game also has a solitaire and multiplayer mode, in which you'll be able to challenge your friends in live 11 versus 11 matches. All you have to do is draw up a list of your friends to form a team. You'll be able to keep track of your records and show that you are the best.
Besides, Fifa Soccer includes an attack mode in the moves, which you can apply in matches with others by turns. It also has a cooperation mode, which will let you enjoy soccer like never before. Apart from this, in your team you'll be able to include stars of this sport, whom you must train, in order to have the best grouping in each match.
As you win in the different matches and complete challenges, you'll receive in-game rewards. What's more, you'll have access to a news section with everything that happens in soccer, as well as a collection of minigames, to let you train your strategies and squad.
The best soccer game for mobile devices
Fifa Soccer is a fun soccer game that you can install on iOS and Android devices. It gives you access to more than 30 leagues, 650 teams and about 17000 real players, which you can train as you wish. Additionally, it has these other features:
Official FIFA game with official licenses of real teams and players.
Nice interface with touch controls optimized for mobile devices.
Option to create your Ultimate Team with the league and players of your choice.
Allows you to participate in official soccer competitions.
By completing weekly icon challenges, you can win one of the 100 available.
Gives you access to worldwide leagues in the seasons game mode.
You will be able to participate in some 600 online events, with interesting rewards.
Leaderboard system to get the first place in weekend tournaments.
Multiplayer mode in live 11 vs. 11 matches.
In summary, Fifa Soccer is the main option for your mobile device if you want to enjoy the best soccer video game.
More info
Package Name
com.ea.gp.fifamobile
Requirements
Android 5.0+