0
|
|
222
|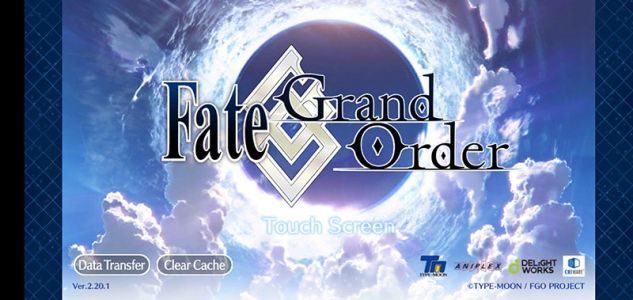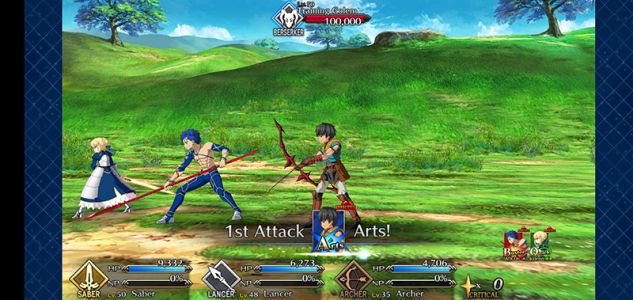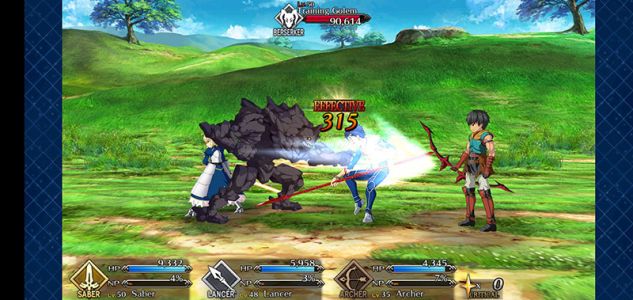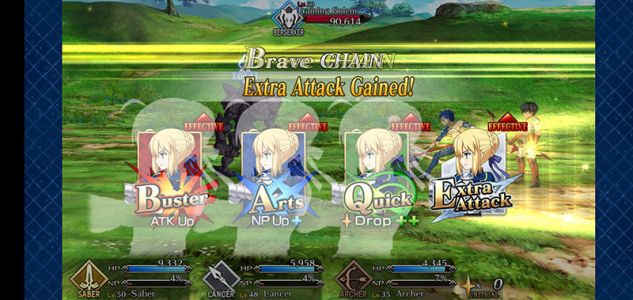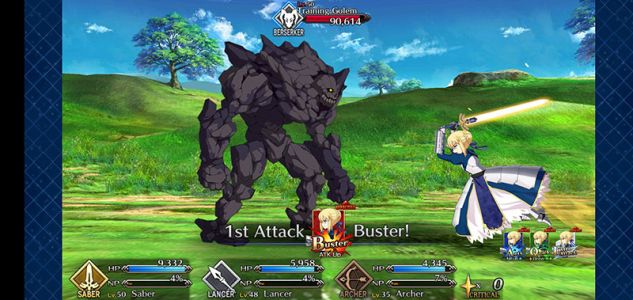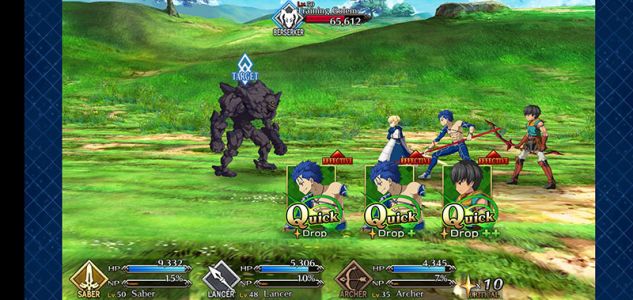 Description of Fate/Grand Order
What is Fate/Grand Order?
Fate/Grand Order is a turn-based Role Playing Game better known as an RPG, inspired by the popular anime saga Fate/Stay Night. It is divided into two distinct parts, a narrative of an intriguing but exciting story with the scenes as a visual novel.
And on the other hand, the action of a long and hard combat where you will have to get rid of many bitter enemies. For which you must use brilliant tactics throughout the game if you want to be the winner.
This game is very extensive, it is composed of millions of characters each with their own story, which provides entertaining content, in addition to the main plot. Therefore, it is designed for beginners and experts in role-playing or card games.
It is available to install on your iOS mobile, Android 4.1, Tablet or some PCs with RAM memory greater than 2 GB. You can get it in English, Korean and the original Japanese version.
Features of the best science fiction game
Playing Fate/Grand Order requires certain skills on the part of the player. These are required by knowing the plot development and by practicing the movements of the cards.
This game is ideal for you if you are a fan of RPGs with a science fiction storyline. Some interesting details you should know:
The game is based on card-based combat designed especially for mobile devices.
Throughout the development of the game you get to know the story of an endless number of incredible characters that make the adventure come to life.
Get familiar with characters such as Mash, Olga Marie, Dr. Roman, among others.
You have the option of joining other groups to develop strong strategies against threats to the planet.
You must collect cards that allow you to maintain a good defense and attack.
The score you achieve accumulates strength and develops skills in the characters to triumph in the fierce battle.
The story is based on the famous anime series Fate/Stay Night. The plot is set in the year 2015, where the Chaldea Security Organization discovers that humanity has little time left before its total extinction.
Experts manage to find the cause of the phenomenon by identifying an anomaly in Fuyuki City that occurred in 2004. Thus, the scientists decide to send to the past a team of special agents in order to fight against that evil and save humanity from that imminent destruction.
Get into the action with the fascinating plot of Fate/Grand Order
For Fate/Grand players and fans, the most fun part is the action. There you can enjoy a graphic anime setting in an intense combat, but in a fresh and spontaneous environment.
In the game you have 5 combat skills from which you must choose 3, with which you can form combos of special skills with 3 equal cards. In this way, you will defeat your opponents in a radical way.
The Gacha System within the game allows you to choose the Servants, who will be your allies throughout all the event, there is a great variety of them. It is of vital importance to know them well, since each one has specific functions, which is key when moving the cards.
For example, the Shielder serves as a protective barrier against enemies. Casters have special powers to attack and Knights or Sabers engage in melee against the opponent. Of these, you must choose 3 to keep active and 3 in reserve.
In conclusion, Fate/Grand Order is a fascinating role-playing or card game full of science fiction history and action. Discover it here in our AppMarket.
More info
Package Name
com.aniplex.fategrandorder.en
Requirements
Android 4.4+