0
|
|
31
|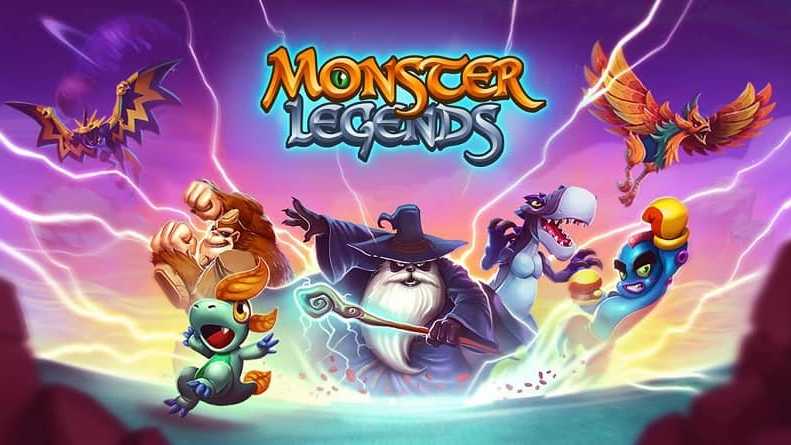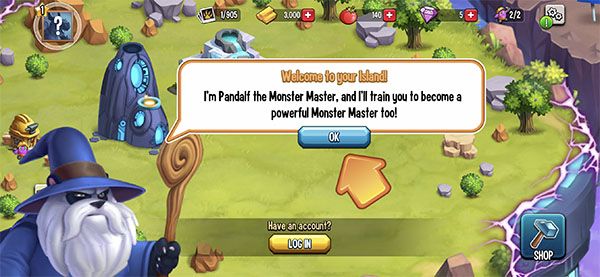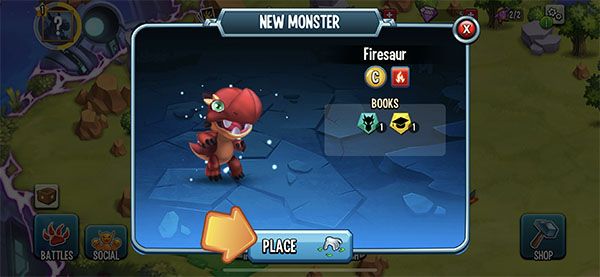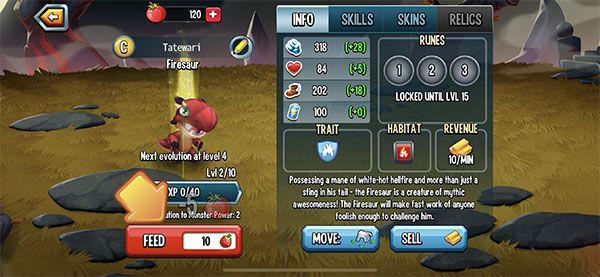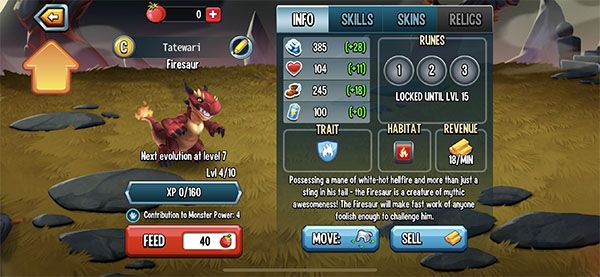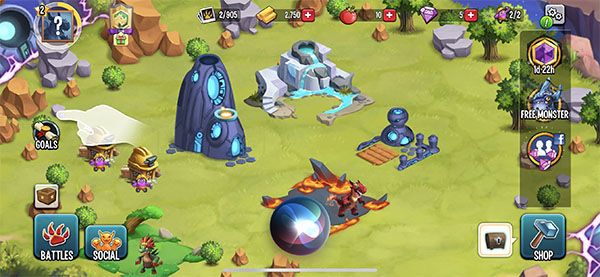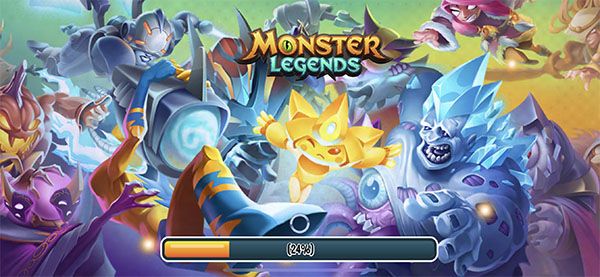 Description of Monster Legends
What is Monster Legends?
The Monster Legends App is a free strategy game for people over 10 years old, whose objective is to breed monsters, feed them, cross them with each other and train them. All this in order to make them stronger and better during battles.
Create your own team to fight and confront other players on the arena in real time. Also, apply strategies within the battles, join together with experienced masters and win incredible rewards. Also, go through the 10 islands that appear in the adventure map.
Basically, the game focuses on monsters, which can be bought, hatched, get stronger, be mated and sold. These are found in 9 different elements: fire, earth, nature, thunder, dark, magic, water, light and metal.
In turn, more than 700 monsters exist in 5 different types: Common, Rare, Epic, Special and Legendary. Thanks to this application you entertain yourself by creating a paradise with everything your creatures need.
It has achieved excellent results since its launch in 2013. That's why it currently has more than 60 million players. Download Monster Legends for free from our AppMarket on your Android and join this monstrous community.
Create your own virtual world with Monster Legends
After installing the latest version of Monster Legends you can build your own monster paradise. Just make the islands be a home to your monsters with habitats, a breeding mountain and much more.
Enter the Monster Lab and, through various experiments, find out how to extract monster cells from the spawn. In this way, you use them to create new eggs and increase the rank of the identical creatures.
On the other hand, the Monstagram tool is a very useful option to know all the information about each available monster. In fact, when you select one monster, you get to know its rarity, number, name, element, strength, speed, life, energy, special ability, traits, among others.
Meet ten famous monsters after downloading the App on your mobile. Some of these are as follows:
Treezard: They are naturally agile monsters, with fast reflexes, but not very stealthy.
Firesaur: It's a mythical fire-breathing creature, with a tail similar to a stinger.
Greenasaur: When young they have little control, but as adults they protect with strength and wisdom.
Pandaken: Their will is fire, they acquire monstrous strength and love nature.
Rockilla: They live by a strict code that supports loyalty above all else.
Rarawr: They are quite lazy, although they devastate everything in their path when they move.
Tarzape: These apes are full of laughter and adventure. When they defend themselves, they are fierce.
Firekong: They have a very strong constitution, which makes them super tough.
Freettle: These creatures boast of their power and characteristics.
Thunder Eagle: They are a mixture of danger and gracefulness that summon storms.
Enhance the experience of playing Monster Legends
If you want to enhance the experience when playing Monster Legends, you should know some details of the application, such as:
Gold: The main currency of the game is necessary to buy ornaments, many buildings, habitats and common monsters.
Food: With it you feed the monsters and improve the appearance of some habitats. You get it by cultivating farms, as rewards, gifts, completing quests, among others.
Gems: With this special currency you advance mating and hatching, you also use it to build buildings, buy hybrid monsters, food, premium items and others.
Experience points: They are the only way to level up. These are obtained by constructing or improving buildings, farming, getting monsters, completing quests, among other achievements.
Library: It contains 21 books about the different types of monsters, some of them are Beginner, Dragons, Spirits, Winged, Underworld, Marine, Mechanical, Exclusive and more.
In conclusion, thanks to the Monster Legends App you are entertained in a free strategy game. Additionally, you breed, buy, hatch, feed, mate and sell monsters of all kinds. Also, you face off against other fighters in real time.
More info
Package Name
es.socialpoint.MonsterLegends
Requirements
Android 5.0+