5
|
|
0
|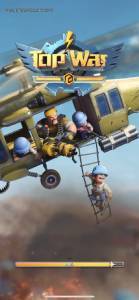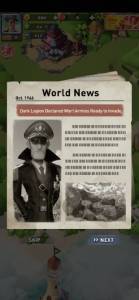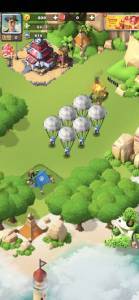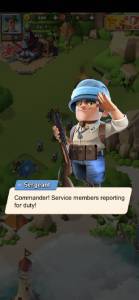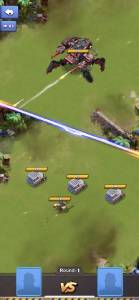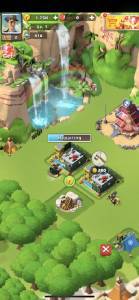 Description of Top War: Battle Game
What is Top War?
It is an action and strategy game inspired by war combat. You have to destroy a military base in the depths of a huge island. To achieve this, you must recruit, enlist and train your troop to defend the fort from rival armies.
Top War is an innovative fun game that will keep you engaged in missions and planning strategies. It has unique scenarios and attractive animations and the characters are appealing. In addition, this strategy game can be played in real time.
Similarly, you must expand your zone of operations, for this, you must defeat the adversaries. Each victory translates into more territory, buildings and training base for your soldiers.
So, don't stop having fun with your friends and play a game creating alliances to win the war. Download and install Top War from our AppMarket totally free. 
Take over the island and build the best military fortress
In this fabulous strategy game, you have to go into unknown and inhospitable terrains of the island and achieve the best possible location for your military base. Train soldiers according to their rank and skills.
Top War has a very simple operation, since its interface is intuitive and versatile. How does it work? When you open the game you find the drop-down menu, from which you must drag the material to build the fort, that you must locate strategically on the map of the island.
It should be noted that when building you must take into consideration what to prioritize, doing so will help you to be better equipped. Each building has a function; the bank will help you to store the chest you receive each day. The compensation plant serves to repair damaged equipment after each confrontation.
Likewise, the house gives you gold, the harvesters will keep you up to date with the coins, you need the city wall because you must protect the gold, in case you are besieged you do not lose anything. In short, a whole range of possibilities to have a super base with all its accessories and more.
Additionally, you have the mysterious island, adventure and fun guaranteed. When you click in one island smaller islands are displayed, on each of them are enemies waiting for you to defeat. This game mode is updated every 2 days. Do not trust, you must choose well, you don't know what you can find.
In addition, you can improve your troops by merging one soldier with another, of course they must be the same, but you will get a more powerful one, thus increasing the level of your battalion and you will be a worthy opponent for those enemy troops that attack you. Same theme you only have to drag one over the other and that's it, you only have to design the best war strategy.
Fight, defend, train and keep the victory!
With Top War you don't have to wait long for an update, you can do it by yourself. By linking units, buildings or soldiers together you get an immediate upgrade. Sincerely a very avant-garde game.
So, take note of the most outstanding features of Top War:
It has excellent and sharp graphics along with high definition animations.
You can play with other players in real time.
Create an alliance with other players and with all the military force united eliminate the dark legion.
Top War has a simple to use platform without complication, you just dedicate yourself to create the biggest and strongest military base.
In its latest version there are news such as SVS rules, now you can access from your base to the induction panel.
In conclusion, don't wait any longer, conquer the island and build a mega military base and don't give up ground, become invincible in Top War.
More info
Package Name
com.topwar.gp
Requirements
Android 4.4+