4
|
|
42
|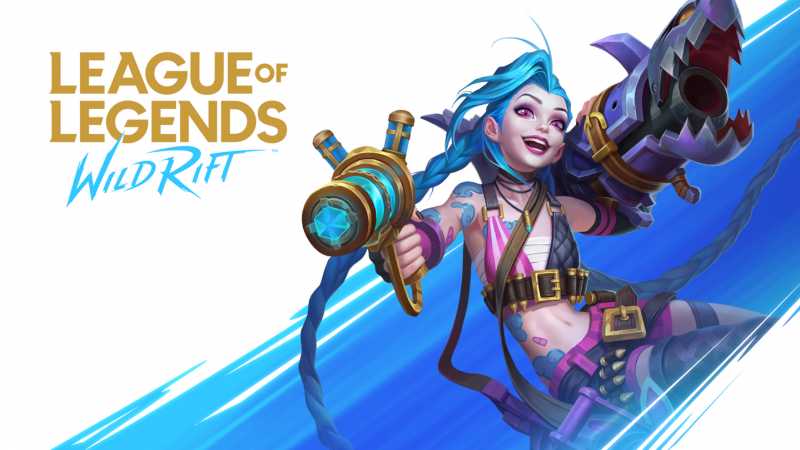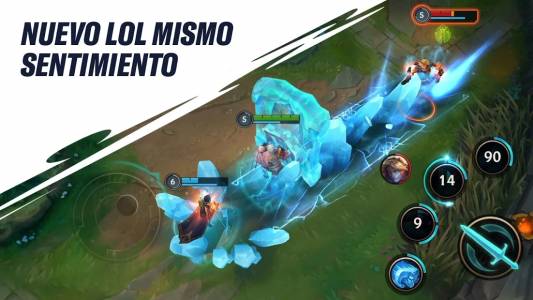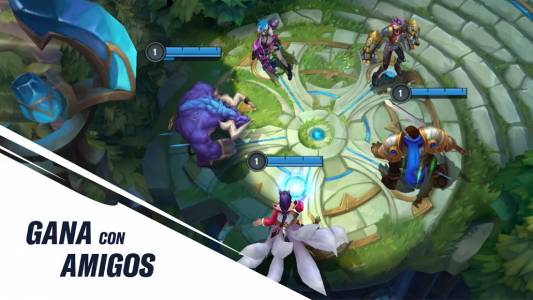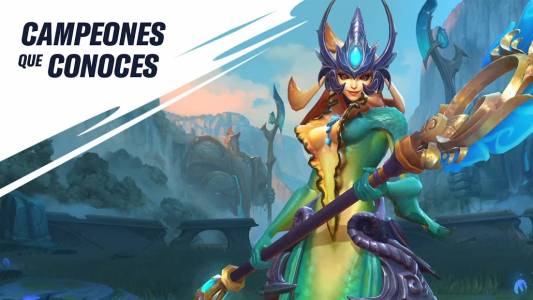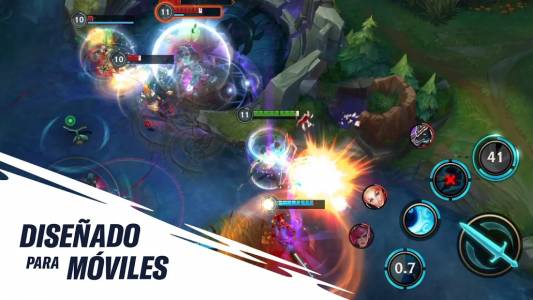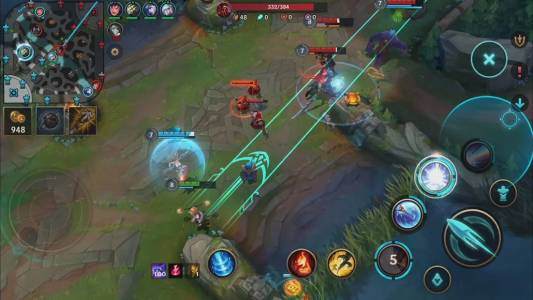 Description of League of Legends: Wild Rift
What's League of Legends: Wild Rift?
League of Legends: Wild Rift is a team based strategy game in which two groups of champions fight to destroy the other team's base. It's a mobile phone version that transferred to iOS and Android devices the excitement of the best MOBA of all times.
This game is one that has gained a lot of popularity being played on a computer, because strategy and action merge to create an unbelievable experience. By being multiplayer, it allows several players to access a game, collect experience and level up to defeat all enemies.
It's considered to be the most played game by professionals and demanding users since it presents attractive and realistic graphics. Be part of professional level games, where champions battle for the number one spot and train endlessly.
Regarding graphics and images, the game is set in a fictional world with heroes that have different stories related with political fights. In a 5 versus 5 battle with a length between 15 and 20 minutes, you can destroy your enemies, develop skills and move forward.
Strategy and teamwork to play LoL
For the people that enjoy playing League of Legends on PC, it's important to remark that the game apk is now available for iOS and Android devices. It's a free to play game that you can download from our AppMarket to enjoy every update.
Enjoy a similar experience to the one of a video game console, but adapted to touch devices. League goes from the lowest, Bronze, to the highest one called Challenger. As you rank up, you are going to be matched with toughest opponents.
To play League you need to combine your strategic thinking, reflexes and teamwork to reach your goal in the game, destroying your enemies' base. Are you ready for the challenge? Choose champions with unique abilities and access different game modes.
Summoner's Rift is the most common map because it's the standard on competitive playstyle and ranked matches. Each team starts at its own base in which its main structure or nexus is protected by automated turrets that when destroyed mark the end of the game.
Choose the best champions and abilities
LoL is one of the games designed to develop all your creativity in an epic battle against your foes. Each champion or character has unique abilities and an ultimate skill that makes the destruction of the enemy nexus easier. Among the game's most attractive characteristics we have:
Every game starts on equal terms, teams have the same. Victory will depend exclusively on each teams' skills.
Besides Summoner's Rift, you can play Twisted Treeline, The Crystal Scar, Nexus Blitz, among other game modes. You can also play co-op mode, tutorial, training, random, and much more!
You can choose between different champions with different abilities. Teamwork is needed to get the victory.
The minimal mobile requirement is Android 5 and as long as most of the items in the game are free, it has in-game purchases.
Access social media and discover shocking gaming techniques.
What are you waiting for to jump on the League of Legends' challenge? With android availability you have even more chances to win and you can access the fun anytime you want. Develop skills, experience different builds, discover secrets and explore amazing adventures with friends online.
More info
Package Name
com.riotgames.league.wildrift
Requirements
Android 5.0+