0
|
|
10
|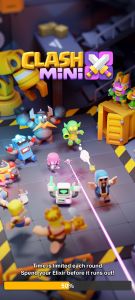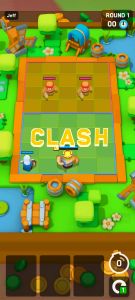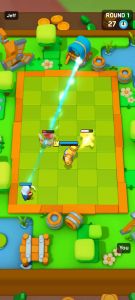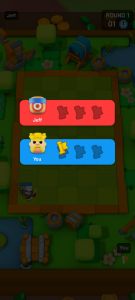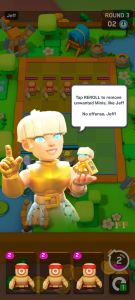 Description of Clash Mini
What is Clash Mini?
Clash Mini is an alternative version of Clash of Clans, a famous mobile game that mixes action with strategy. In this redesigned version, you will find mini-version characters, which still have special abilities that you must use to your advantage in the different clashes that await you.
The mechanics of Clash Mini is a mix between two previous instalments of the franchise, as it maintains the clashes with players from all countries, but with certain differences in the gameplay. What sets this game apart from the others are the matches, which can be completed in 5 minutes, making it a good casual game.
In this entertaining game available for Android and iOS devices, the aim is to beat your opponent by using your army well. You will have different miniature figures, all of which have different abilities, which have effects on the battlefield, either for good or bad, so you must use each warrior wisely.
In Clash Mini, all sorts of factors influence the course of combat, as your heroes can be placed on a board with a grid of 5 columns and 8 rows. Although the gameplay is simple, developing strategies can be challenging, as you must surprise your opponent without being exposed to their attacks.
Addictive for both casual and competitive players
Clash Mini maintains the default gameplay system, which is played in distinct rounds, in which you must strategise and place your pieces as you prefer, and your opponent will do the same. When you are both ready, the battle will take place automatically, so you will see the results and take the steps for the next round.
In Clash Mini you can have 1-on-1 matches, testing your skills in the battle arena, however, there is also the Rumble game mode, where you will be one of 8 users facing off in a free-for-all. Only the best player will beat the others and be the only one left standing at the end of the match.
As you progress, you will be able to acquire new parts for your army, which provide different advantages, as well as upgrade each character you already own. This can be achieved through special armour and weapons that you can acquire, making your army more lethal when facing opponents.
Among the most popular heroes in Clash Mini are the Barbarian King, the Archer Queen, the Goblins, the Shield Maiden and the well-known Pekka among many others. All can be upgraded for better performance in fights, whether you play for fun or want to reach the international top 1000, where only the best strategists are.
Mini warriors, but big fun!
By downloading this free game on your mobile you can entertain yourself for hours while polishing your skills in strategy, cooperation, resource management and more. You can arrange your army as you like, in infinite combinations that can bring favourable results. Besides, in Clash Mini you can enjoy the following:
3D graphics, full of colour and textures with a realistic and user-friendly look.
Different missions and challenges available to obtain new Minis and unlock skills.
Customisation of your warriors through unique costume designs that stand out from the rest.
App available for phones running Android 4.3 or iOS 10.0 or the latest version of any operating system.
Discover your ability to command an army in Clash Mini! Through our AppMarket you can get the game right now.
More info
Package Name
com.supercell.clashmini
Requirements
Android 5.0+