0
|
|
408
|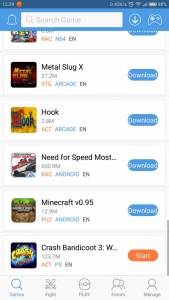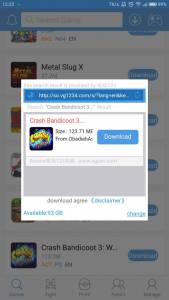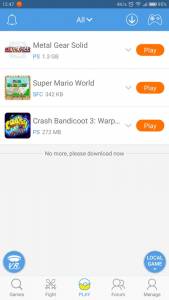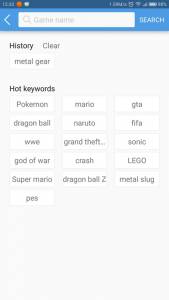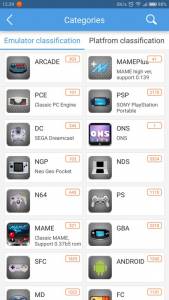 Description of Happy Chick
What's Happy Chick?
Happy Chick is a free game console emulator for Android. It is designed by Xiaoji Studio and makes your mobile compatible with 18 different consoles, emulating them without any inconvenience. It has a wide range of famous games that guarantee hours of healthy and fun entertainment.
By downloading the free Android app, you will have a wide range of titles and arcade machines to enjoy the experience of playing again in a realistic way. The graphics and the interface of the emulator provide a higher visual quality without rooting your mobile or any complicated setting.
Now, you will be able to play the best classic games ever any time because it has PSP video games on Nintendo 64. It has a menu with categories with all kinds of genres. Besides, you can communicate via chat with other participants or players.
Every week, you can access the trend games recommended by the app's editors. The only disadvantage is the language of the app, you just find it in Chinese and English, there is no possibility to configure it. However, the intuitively arranged functions make it easy to use.
A multitude of classic games to have fun with!
Install the latest version of the app. The way Happy Chick works on your mobile is so simple that it can be used by users of any age. To start using it, you can download the app from our AppMarket.
To install it, you must go to the settings and activate the Unknown origins option. Then, the procedure will be done automatically. To log in, you create an account to browse through a whole list of categories, titles, and games you can play.
Now, select the game and click on the download option. Also, you can choose options and game modes with which you can make use of the various functions or commands found on the platform for a customized adventure.
Each update will allow you to emulate more classic games from PlayStation, Nintendo DS, Dreamcast, and almost any classic console. Best of all, it allows you to download Android games through its servers, adapting the touch controls and graphics for an improved experience.
The classic game emulator for your mobile
Happy Chick has a catalog of thousands of games. It is a safe option to enjoy a complete suite of emulators without having to access root or annoying apps. In addition to fast and direct downloads, its success depends on the following features:
It has one of the most complete game libraries on the web with different genres, modes, and settings according to the user's preferences.
It can emulate all kinds of console games, including those that are no longer available.
You may know on which platform is each game to the right version you are looking for.
Manual searches can be made by categories through the search engine bar, gender, ranking of the most searched games, and the recommendations of the app developers.
It has a download history to check the latest games. It allows you to chat online to have fun with your friends.
Undoubtedly, Happy Chick is the most comfortable, simple, and attractive alternative to play classic games again from your Smartphone. Access an infinite offer and download only the games you want without having to use other apps. What are you waiting for to start having fun?
More info
Package Name
com.xiaoji.emulator
Requirements
Android 5.0+