5
|
|
12
|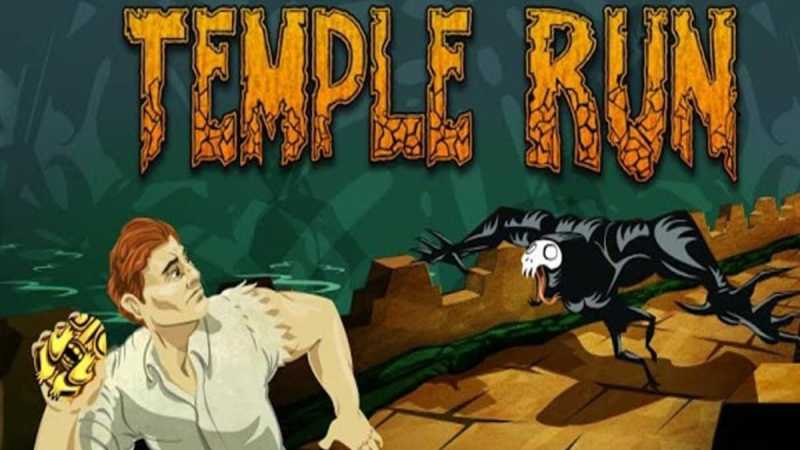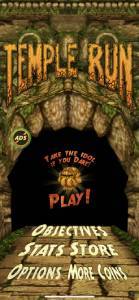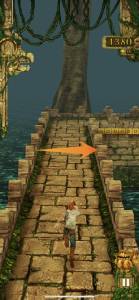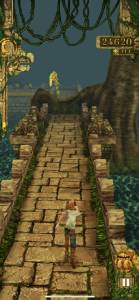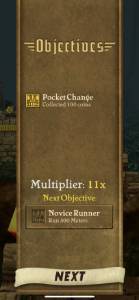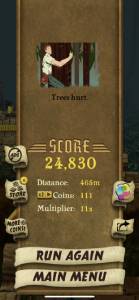 Description of Temple Run
What is Temple Run?
Temple Run is a frenetic endless runner game where you will have to run non-stop in the ruins of a temple full of challenges. Your goal is to extract treasures, collect coins, gather power-ups, while escaping from an angry pack of monkeys.
The main character is a brave young man who will steal a valuable golden object from inside the temple. By doing this, you must run as fast as you can, as the monkeys will prevent you from leaving the temple alive. In addition, in each level you will get cliffs, traps and obstacles.
The game controls are easy to use; they allow you to make movements from left to right. By pressing on the screen, you will jump and dodge traps. In addition, the game has power-ups that will give you more speed in the more difficult stages.
The best of all is that you can now install its latest version from our AppMarket, on your Android or iOS mobile. You will enjoy a different adventure in the Indiana Jones style, from your device in the comfort of your home.
Do your best to get out of the temple safely!
An intrepid young man enters a cursed temple and steals a valuable statuette, to which he must run away at full speed in the middle of traps, obstacles and monkeys. You have to run the longest distance possible, in a short time, while accomplishing certain missions.
The character automatically moves forward, using the accelerometer to move sideways. In addition, with the controls you can lean, turn, jump and slice on the ground, in order to avoid traps or fall of cliffs. In case of falling or crashing, the young man will die and you must start the game again.
In addition, as you escape, you must collect as many coins as possible, which will allow you to obtain powers and other characters. If you want to obtain more resources, you can opt for in-game purchases. Moreover, in the game you have to complete tasks such as walking without collecting coins, if you succeed, your score will increase and you will receive rewards.
Likewise, by having the highest number of coins, you will receive power-ups, which will give you more speed in the most difficult levels and will make you invincible. You can also receive magic powers and special skills for the main character, along with 7 other fun characters that you can customize.
Apart from this, Temple Run has an excellent 3d visual section, with very well designed real textures and elements. The game adapts very well to mobile screens, whether Smartphone or Tablet.
Collect your treasure amidst obstacles!
TempleRun is an addictive game full of unparalleled challenges, in the middle of a Central American jungle. The levels and fierce monkeys are updated in each game, in order to make you lose. It requires Android 4.4 and up and has these other features:
Fun endless runner game that takes place in a temple full of hundreds of traps and obstacles.
Easy to operate controls, allow you to move in any direction, doing acrobatic stunts.
It has power-ups, which you will obtain by collecting coins.
The coins will increase your score and give you special powers.
The game is made up of different scenarios and levels.
It allows you to play with 7 different characters.
Options to customize the young man and level him up.
It is frequently updated in its functions.
In short, Temple Run is a fun racing game in a crazy temple full of evil monkeys. Each level is full of traps, holes, precipices and obstacles that you must avoid to successfully exit, with your golden treasure.
More info
Package Name
com.imangi.templerun
Requirements
Android 5.0+