0
|
|
148
|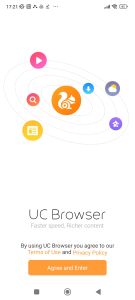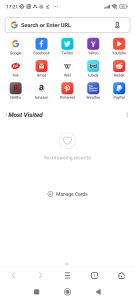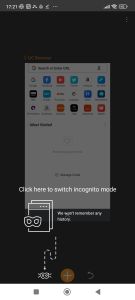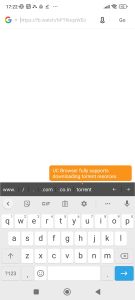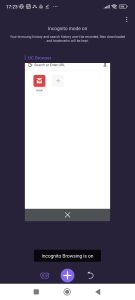 Description of UC Browser
What is UC Browser?
This browser is another of the options available to you to access the websites of your choice. With UC Browser you will get a browsing tool that incorporates different practical functions to improve your experience. Thanks to UC Browser, surfing the Internet will be as comfortable as reading a book.
This portal to the web world allows you to have utilities that facilitate the use of your most frequented sites. The highlight is the dark mode, which allows you to read at night without any problems. It's good to activate it, as it helps reduce eyestrain and relaxes your eyes, in case you have to spend extra hours on the web.
Additionally, in UC Browser you can find the basic tools that all users love. Like bookmarks, which serve as shortcuts to your favourite pages. You can also open different tabs to switch between different sites whenever you like.
Among other utilities is also the share function, which will automatically copy the link at the press of a button and you can send it to your contacts. Finally, there is the history, which shows which places you have visited during the day, week or month. You can access all these functions in a menu at the bottom.
Powerful privacy and security tools
To give you peace of mind while browsing the internet, UC Browser is a useful privacy tool. One feature that will be one of your favourites is the incognito mode, which allows you to surf the Internet anonymously, without saving history, passwords or auto-complete forms.
Another useful feature is the pop-up blocker. As many sites are loaded with advertisements or annoying ads, UC Browser blocks them automatically. This way you avoid compromising your mobile with viruses or untrusted sites. You can even perform a quick data wipe.
UC Browser's favourite feature for its users is boosted loading. This feature makes web pages load faster than competing browsers. In the same way, downloads are done almost immediately, and you can even see the content of the file while you wait, something unique and eye-catching.
Finally, from this application for Android devices you can configure your area of residence, so it will suggest news and trends that interest you on the home page. This attractive feature will help you to have a personalised experience, as it will even remember the topics of your interest to keep you updated.
Discover and explore the internet in a more engaging way
Using UC Browser you will be able to find thousands of themes for your mobile phone, which will allow you to customise your browser the way you like. You can implement all kinds of designs and colours. The app also incorporates other useful and practical features, which you can get when you install the latest version of UC Browser:
Availability of several languages in the App, Spanish, English, Russian, Chinese, Italian and more for a familiar experience.
Data saver feature , this feature reduces megabyte consumption while playing videos or music from UC Browser, you can turn it on or off whenever you prefer.
Built-in gesture navigation for ease of use and convenience when reloading a page, scrolling back, searching or downloading items.
Voice search option at the touch of a button. So you reduce the use of the keyboard, it's a useful tool when you're driving.
As you can see, UC Browser is an excellent candidate to become your new primary browser. You can find this and other interesting apps in our AppMarket.
More info
Package Name
com.UCMobile.intl
Requirements
Android 5.0+