4
|
|
842
|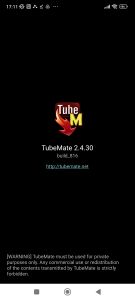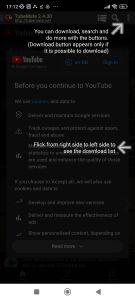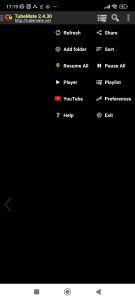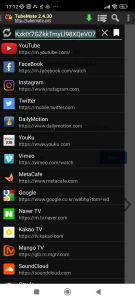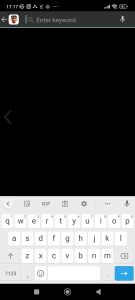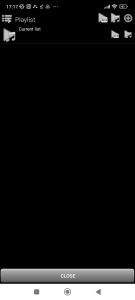 Description of TubeMate
What is TubeMate?
TubeMate serves as a mobile extension that will allow you to download all kinds of videos from various online platforms. With this application you will not have to connect to the internet to watch the content, as you will be able to download and watch them offline.
This application, available only for Android OS mobiles, is one of the most popular, as it provides the facility to download videos from YouTube, Facebook, Instagram, Twitter, DailyMotion, Vimeo and even Soundcloud. This way, you have endless sources of content to view whenever and wherever you want.
To take advantage of TubeMate's downloads, simply use the intuitive interface to access the social network of your choice, then search for the title of the video. When you locate the specific video, you will have the option to play it directly or download it, if you click on the latter, a menu with options will open.
Among the download options, there are different possibilities in terms of resolution, as it is possible to download the video in high quality. It can be in 2160p, 1440p, 1080p, 720p, 480p, 360p, 240p and 144p. You must choose the resolution carefully, as it can take up more or less space, depending on the size of the file.
Various tools for offline viewing
Apart from helping you download videos for free on your mobile, TubeMate also helps you download music, just select the video and click on audio. Audio formats can be M4A, AAC, OGG and MP3, while video formats can be WEBM or MP4, compatible with most mobile phones.
Next to each download option, you will see how much the file weighs, this will be very useful, as it will allow you to calculate how long it takes to download the video and the space it will occupy in the memory of your device. Downloads can be made to both the internal and external memory of your phone.
When using TubeMate, it is possible to change the title of the video or song you choose to download. In the case of audio files, you have sections to place the artist, album, song title and even a cover from your gallery. In the case of videos, you can change the title to make it easier to locate.
Once the video is downloaded, you can watch it offline as many times as you want. Another advantage is that you don't need an additional player, because from the same application you can view the content you downloaded, either in video or audio. You even have the opportunity to share it on your social networks.
Enjoy videos whenever and however you want!
When you get the latest version of TubeMate, you will get a very practical function, which is to continue the video from where you paused it, if you had to interrupt the playback, when you come back you will not have to watch the video from the beginning, but continue your progress. You can also do more:
The application incorporates a download manager to download several videos simultaneously if you wish.
It is compatible with smart TVs, so you can project videos easily and in just a few steps.
TubeMate incorporates an optimised video search engine, ideal for finding videos on different platforms.
The application is only available for Android devices with operating system 4.0 or newer.
Now you can be entertained for hours whether you have an internet connection or not, install TubeMate on your mobile using our AppMarket.
More info
Package Name
devian.tubemate.v3
Requirements
Android 5.0+